Independence Day: Nigeria's Federalism Built On Falsehood – Gani Adams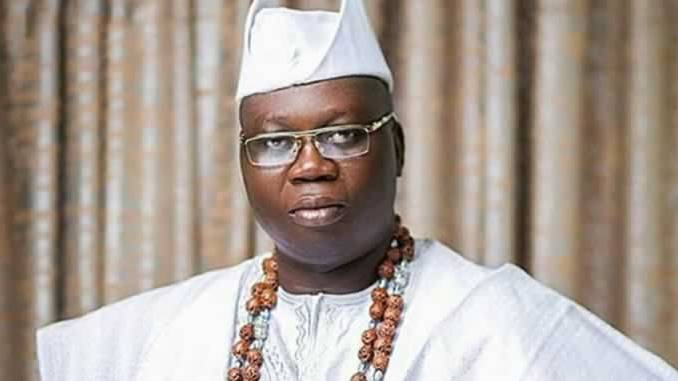 The Aare Onakakanfo of Yoruba land, Gani Adams has advocated that Nigeria be restructured along regional lines.
Speaking against the backdrop of the country's 61st independence anniversary celebration, the Yoruba generalissimo said each region should be allowed to operate and develop at its own pace instead of concentrating all power and resources at the centre.
In his view, this will allow the abundant natural resources in the regions to be exploited and developed, leading to the 'magic' of more money.
He also lamented the unending borrowings by the federal government, warning that it is setting up future generations for suffering.
Adams submitted that if Nigeria will grow and make progress, the federation must exist on equity, justice, and truth.
"The spate of insecurity has created a lot of fear across the country. This has resulted in the loss of hope, especially, with the federal government's unending borrowings.
"Many describe Nigeria as the Giant of Africa, but the irony of our present situation is that the federation was built on falsehood. This has affected the entire system.
"All regions are blessed. Development of natural resources, solid minerals, and agriculture can do the magic and help us make more money", Adams noted.
Meanwhile, the Appeal Court sitting in Abuja has okayed Lagos State's request to be joined in the appeal filed by the Federal Inland Revenue Service (FIRS).
Recall that the FIRS had appealed against an earlier ruling by Justice Steven Pam of the Federal High Court in Port-Harcourt, voiding the Value Added Tax (VAT) Act and holding that the states could collect VAT.
Delivering its ruling on Thursday, Justice Haruna Simon stated that Lagos has shown sufficient interest to protect by being made a party in the case.