Onyeama Reveals When Buhari Will Release Nnamdi Kanu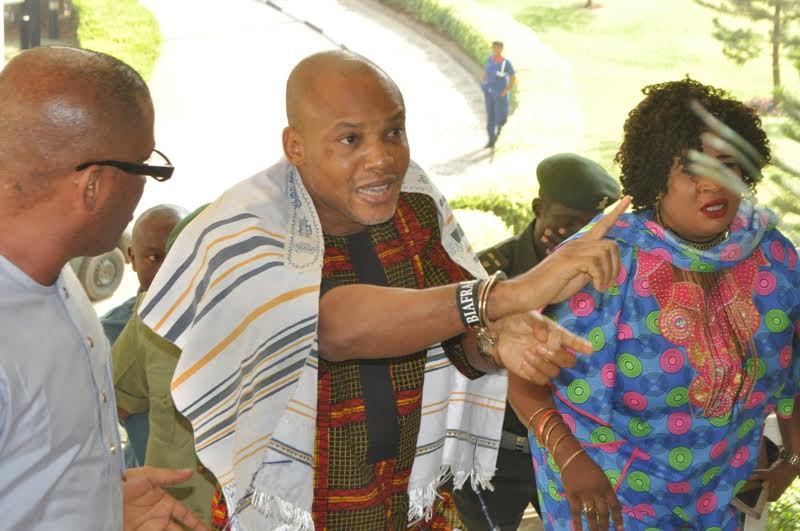 The Chairman of Air Peace, Allen Onyema, has revealed when the detained leader of the proscribed Indigenous People of Biafra (IPOB), Nnamdi Kanu, will be released.
Naija News reports that Kanu, who is facing an 11-count charge of treasonable felony, terrorism and illegal possession of firearms, among others, jumped bail in 2017.
The IPOB leader was re-arrested in Kenya and extradited back to Nigeria on the 27th of June, 2021 to face the charges.
Speaking at an event in Lagos State at the weekend, Onyeama expressed optimism that the Muhammadu Buhari government will release the secessionist leader "very soon".
The Air Peace chairman added that the President is not against Ndigbo, as being speculated by IPOB and some person in the South East.
Onyeama asked Ndigbo to approach the President the right way and with wisdom in order to get answers to their questions and agitations.
"This president, President Muhammadu Buhari quote me, I say it again, he is not against Ndigbo. If you approach him the right way, he will listen."
"President Muhammadu Buhari will one day release our brother [Nnamdi Kanu].
"Myself, I don't know him (President Buhari). But I have put forward certain requests, and he honoured them. He honoured my request(s)," he added.
Meanwhile, some Nigerians have landed themselves in trouble with the Federal Bureau of Investigation (FBI) over their involvement in romance scams.
The Nigerians, eleven in number have all been indicted by a US federal grand jury for charges of fraud conspiracy, money laundering, mail and wire fraud conspiracy.
They are said to have made rich widows, divorced persons, and elderly ladies the target of their romance scam.
They were arrested by the FBI during a raid on Wednesday in various parts of the United States including DFW, Eastern District of Texas, Dallas, Lubbock, Los Angeles and charged in the Northern District of Texas.
Those arrested and later charged to court are David Animashaun, 38; Oluwalobamise Michael Moses, 40; Irabor Fatarr Musa, 51; Ijeoma Okoro, 31; Chukwemeka Orji, 36; Emanuel Stanley Orji, 35; Frederick Orji, 37; Uwadiale Esezobor, 36; Victor Idowu, 36; Afeez Abiola Alao, 37; and Ambrose Sunday Ohide, 47.
The indicted persons face up to 30 years in federal prison for charges against them if they are eventually convicted.