Northern Governors To Take Decision On VAT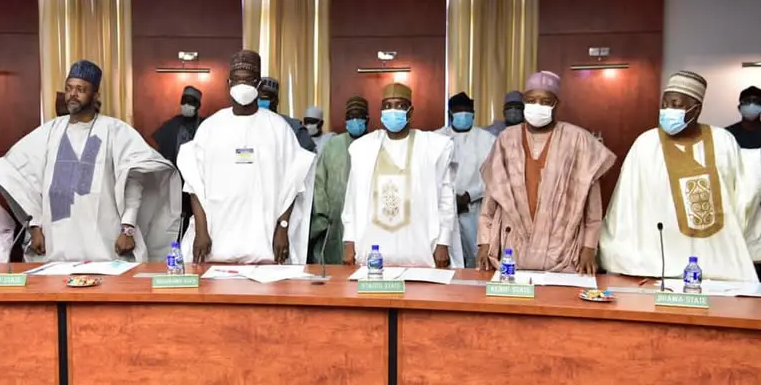 The Northern Governors' Forum is set to meet today in Kaduna State to discuss the Value Added Tax (VAT) and the controversy surrounding it.
The Coordinator of the Northern Governors Forum Secretariat and Secretary to the Plateau State Government, Professor Danladi Atu, made this known in an interview with The PUNCH in Jos on Sunday.
Atu stated that the governors will take a position on VAT at the Monday meeting, which would be presided over by the Chairman of the forum and Governor of Plateau State, Simon Lalong.
He added that the meeting would be hosted by Governor Nasir El-Rufai of Kaduna state, adding the forum's position will be made public after the meeting.
He said. "The northern governors will be meeting in Kaduna on Monday and I'm sure one of the items on the agenda is about the issue of VAT.
"You will get to know the position of the northern governors on the issue because I'm sure their resolution will be made public after their meeting on Monday."
Naija News recall that the Federal High Court sitting in Port Harcourt had in a judgment last month held that Rivers State had the power to collect VAT within its jurisdiction.
But the FIRS headed for the Court of Appeal to challenge the judgment, stating that it is their duty to collect VAT in the country.
At the appeal court, Lagos State filed an application that it should be joined with Rivers State as a co-defendant in the appeal filed by the FIRS.
The appeal court ordered parties in the suit to maintain status quo pending the determination of the appeal.
While the southern governors supported the position of Lagos and Rivers states that states should collect VAT, some northern governors have opposed it.