Military Foils Boko Haram Attack On Babbangida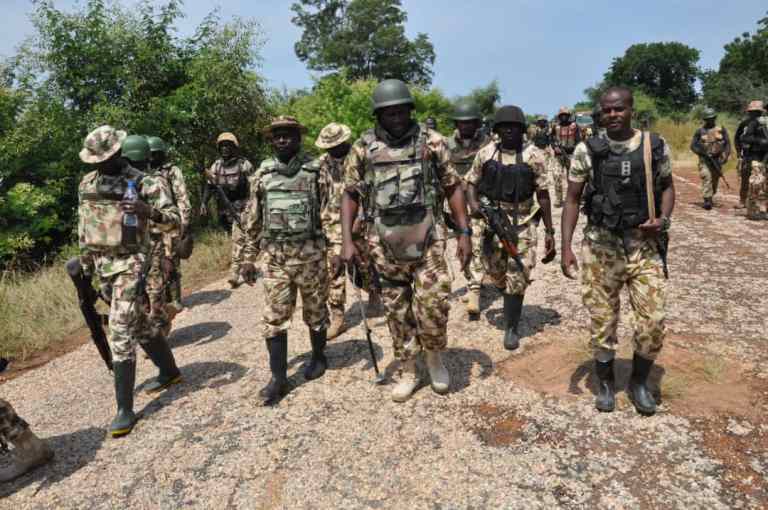 Nigerian soldiers have repelled an attack launched by Boko Haram insurgents on Babbangida town in Yobe State.
Naija News reports that the town, located 50 kilometres from Damaturu, the state capital, has suffered several attacks from terrorists in the last two months.
According to a resident of the town, Mustapha Musa, the criminals invaded the Yobe town on Sunday evening but were repelled by troops of the Nigerian military.
Musa stated that the Boko Haram members engaged the troops in a gun duel, but the government forces overpowered the terrorists, and forced the insurgents to retreat into the forest.
He told Daily Trust that sporadic shootings of the attackers scared the residents who scampered for safety in the bush.
According to Musa, the terrorists also made an attempt to infiltrate the town on Friday but were resisted by the troops.
Musa stated that the criminals are still in the bush because the residents are not sure whether the insurgents have actually left.
Meanwhile, the Police Public Relations Officer, Yobe State Command, DSP Dungus Abdulkarim, confirmed the attack on Monday morning.
Abdulkarim said that there was no cause for alarm, adding that security operatives are on top of the situation.
He said: "I got in touch with my officers who corroborated the attack but they assured me they were on alert even though calm has returned."