2023 Presidency: I Don't Know What My Future Holds – Fayemi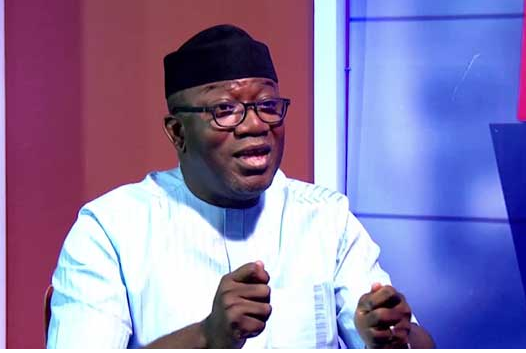 Governor Kayode Fayemi of Ekiti State has stated that he is only focused on providing dividends of democracy to the people of the Southwest state.
In an interview programme on Arise News on Sunday, Fayemi said he does not know what his political future holds in the 2023 general elections.
The Chairman of the Nigeria Governors' Forum added that he wants to finish well as the governor of Ekiti by developing the state.
Fayemi, however, stated it is only God knows who will succeed President Muhamadu Buhari in 2023.
He said, "I have a job to do; I want to finish well as the governor of Ekiti State, I want to do more to put Ekiti on the pedestal of growth and development in the period that is left for me in office.
"What the future holds, God's knows, but we will cross that bridge when we get there. For now, my primary responsibility is Ekiti State."
The governor stated that the crisis rocking the APC will be resolved, adding that APC is a big party with different tendencies.
He expressed optimism that the ruling party will stabilise and secure the country, before winning the 2023 presidential election.
He said, "Contentions are always going to happen. APC is a big party with different tendencies and there will be contentions for and against.
"We are very confident that this party will produce the next government in this country in 2023 but before we get there, we are more focused on the country now.
"The party is more interested in the stability and security of Nigeria. What is happening internally is something we will resolve internally."
Naija News reports that Fayemi's presidential campaign posters had gone viral in August 2020 and had sparked public debate regarding the possibility of his candidacy in the 2023 presidential election.