2023: Akpabio Speaks On Joining Presidential Race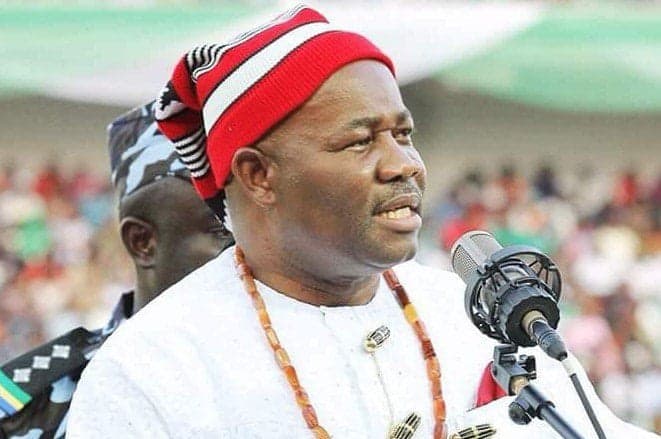 The Minister of Niger Delta Affairs, Godswill Akpabio, says he has no interest in contesting the 2023 presidential election or succeeding President Muhammadu Buhari.
In a statement on Sunday by his Chief Press Secretary, Jackson Udom, the minister stated that he is focused on steering the Ministry of Niger Delta Affairs.
Akpabio added that he is not interested in anything else except fulfilling President Muhammadu Buhari's agenda for the people of the Niger Delta region.
He cautioned individuals and groups currently campaigning and urging him to take a shot at the presidency in 2023, saying "their activities are capable of causing undue distractions in the polity".
The statement reads: "The Minister realizes that in a democracy, as hard as one may try, you cannot suppress whatever opinion others have of you, whether about leadership or governance.
"The clarification became imperative because information at our disposal reveals that some entrenched interest and sponsored groups are wrongly insinuating that the Hon Minister is behind all these calls from some parts of the country.
"We totally object to the insinuations that he has any link to the group of volunteers- many of whom he has never met in life.
"It is also unfair to the Hon Minister that, given his experience in politics and governance, he would start a campaign before it becomes legally permissible to do so.
"The Hon Minister, will definitely not be distracted by these concocted and false insinuations, from delivering on his core mandate, as directed by the President for the people of the Niger Delta Region.
"We unequivocally detest any misplaced and needless attacks founded on a conspiracy theory against the person of the Minister, by his political foes."