Location Of Radio Biafra In London Discovered [Photo]
The location of Radio Biafra, owned by the proscribed Indigenous People of Biafra (IPOB), in London, has been allegedly discovered.
Naija News reports that the radio station established in 2009 is used by IPOB leader, Nnamdi Kanu, to propagate the agenda of the secessionist group.
According to the Cable News Network (CNN), Radio Biafra was located in a quiet, leafy street in Peckham, southeast London.
CNN described the place as a suburban spot, saying that it is the unlikely location of Radio Biafra.
When CNN visited the facility in August, the door was answered by one Darlington Imoh.
Imoh disclosed that IPOB members used the Peckham house for Radio Biafra broadcasts before the arrest of Nnamdi Kanu.
He stated that all IPOB is calling for is the right to self-determination, which he compared to the devolution votes held in Scotland and Wales in 1997, and more recently, Brexit.
"We want a referendum, which is a civilized thing to ask for, just like Britain had with Europe," he stated.
IPOB was banned by the Federal government in 2017 and on October 19, 2015, Kanu was arrested for treasonable felony, sedition, and ethnic incitement.
He was released on bail in 2017 and fled to the UK. He was re-arrested in Keyan and brought back to Nigeria to face his charges.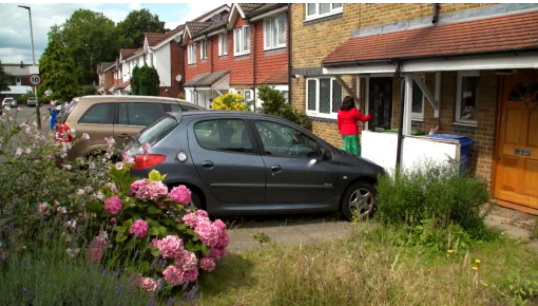 In other news, the National Leader of the All Progressives Congress (APC), Asiwaju Bola Tinubu is still in London, the United Kingdom, Naija News reports.
This was confirmed in a statement by the media office of the APC stalwart signed by Tinubu's media aide, Tunde Rahman.
The statement comes as a reaction to viral reports on Saturday that the former Lagos State governor has departed London where he has been for about two months and returned to Nigeria.
However, Rahman in the statement said while he understands many people are eager to welcome Tinubu back to Nigeria, reports that his principal has returned to the country are false.
He added that whenever Tinubu returns to Nigeria, which will be soon, it will be made public.
"His Excellency Asiwaju Bola Tinubu is not back. The report about his return is absolute fake news. I know many are eagerly awaiting his return. He would do so very soon. When he does everyone will know," Rahman told newsmen on Saturday.