2023: Nabena Goes Spiritual, Reveals What He Will Do To Jonathan If He Joins APC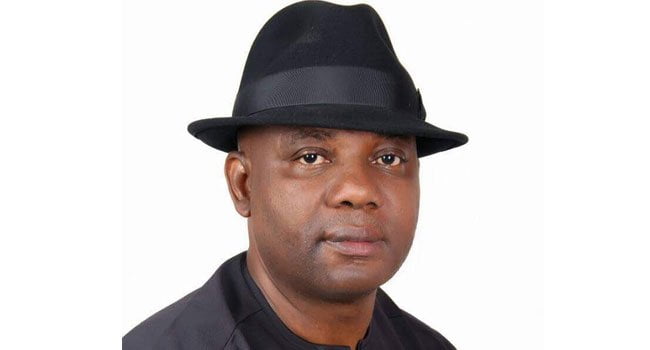 A former National Publicity Secretary of the All Progressives Congress (APC), Yekini Nabena has warned former President Goodluck Jonathan against joining the party for the 2023 presidential ticket.
Nabena who went all spiritual said should Jonathan join the APC, God will never allow him to clinch the party's 2023 presidential ticket.
The former APC spokesperson added that if by any stroke of chance or luck, Jonathan gets the APC ticket, he would never support the former President's candidacy.
Naija News recalls while Jonathan himself has not openly declared his intention to join the APC to contest the 2023 presidential ticket, several rumours have been flying around that the plan is in the pipeline and negotiations are underway with the party leadership for him to succeed President Muhammadu Buhari.
The only condition Nabena gave that will make him welcome Jonathan to the APC is if he would join and only give advice as a leader but not to contest the presidency.
He stated that Jonathan in the past, had every opportunity to do all he wanted to do as the President of Nigeria and there is no point trying to return again.
The former APC spokesperson however added that until Jonathan himself comes out to declare for the party, he won't believe the rumours and speculations that the Bayelsa politician is planning to join the ruling party.
He said, "I don't know who is flying that kite in the first place. If Jonathan must be a member of the APC, he must start registration from his ward and until such registration is done, I will not take the speculation serious.
"I don't know the motive of those fronting him, but I can see that he may just be testing waters with his cronies joining the APC now. Maybe he wants to use them to test how the reception will be if he decides to join the party.
"Yes, the Caretaker Committee chairman is doing his best in providing quality leadership to the party. He promised to bring people to the party, including serving governors, lawmakers among others and he has done that very well, but he must understand that though there is no problem Goodluck joining the party, the motive must be defined.
"I will deploy everything when the situation comes to offering him automatic 2023 presidential ticket. It won't come to me as a surprise if he joins and I will not stop him from joining the APC, but I will personally campaign against him if the party offers him an automatic ticket.
"By the way, having attained the highest office in the land, what is he looking for again joining the APC? Maybe he wants to pursue President Buhari's record because he never constructed a road to his village while Buhari has done that.
"In fact, he cannot get APC ticket by God's grace and I am very sure that God will not even allow him get it. God in heaven will be against him too if he is coming just to do only a tenure and short-change the South-south because of greed and selfish interest. He cannot still do anything in that single term when he could not do in the six years as president.
"There will be no problem if Goodluck joins the APC as an elder statesman to give advice, but if it is to get automatic ticket, I will not support him," Nabena said in a chat with Sunday Sun.