UN Secretary General Applauds Buhari For Bringing Peace, Stability To West Africa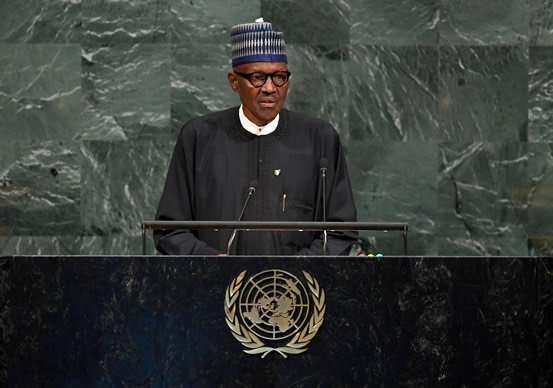 The Secretary-General of the United Nations (UN), Antonio Guterres has praised President Muhammadu Buhari for bringing Stability to West Africa.
Guterres showed his appreciation in the 76th session of the United Nation taking place in Newyork.
The secretary-general said that West Africa was known for being an ocean of stability and good governance though recent happenings of coups overthrowing elected institutions in some regions were a source of grave concern.
The Special Adviser to the President on Media and Publicity, Femi Adesina, said the UN Scribe implored President Buhari to continue his commendable leadership and help influence stability and good governance in West Africa.
Buhari was also commended by the secretary-general on his efforts made on combating terrorism and promised Nigeria its continuous support in helping to fight the security and humanitarian challenges in the country.
The UN secretary further assured Buhari of the continuous support of the organization on climate change.
Buhari thanked the UN Scribe and assured him of the success rate in combating the insecurity caused by bandits and terrorists.
In other news, some Nigerians in New York have shown their displeasure with the recent happening in Nigeria especially the fall in the Nigerian Naira.
They took to the streets in a protest with the hashtag #HarrassBuhariOutofNewYork.