NYSC Admits Advising Corp Members To Prepare For Ransom Payment If Abducted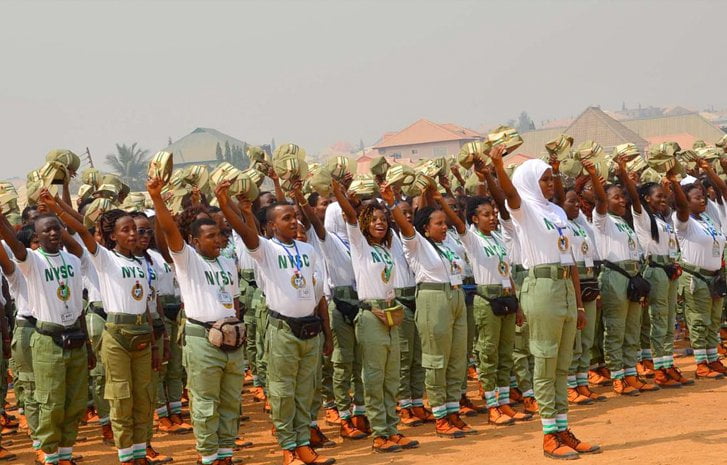 The National Youth Service Corps, NYSC, has admitted that the pamphlets containing security tips for staff and corps members advising them to prepare ransom if abducted.
NYSC, however, stated that it realised that different copies of the pamphlets are in circulation with some containing the clause and others not.
The youth scheme in a statement released earlier on Friday had denied viral claims of advising serving corps members to prepare ransom if they get kidnapped while travelling on high-risk roads.
NYSC in its statement said, "The attention of Management of the National Youth Sevice Corps has been drawn to a fake release making the rounds on the social media to the effect that Corps Members travelling on "high-risk roads" should alert their families, friends and colleagues to have somebody to pay off the ransom that could be demanded in the event of being kidnapped.
"The management wishes to emphatically state that the clause quoted is not embedded in the NYSC Security Tips pamphlet which was put together by a highly respected retired security expert.
"The management wishes to appeal to the general public to always clarify issues with the Scheme.
"Please, be wary of falling prey to the antics of mischief-makers out to ridicule the Scheme."
The spokesperson of NYSC, Adenike Adeyemi, in twist and message forwarded to Premium Times, confirmed the development, adding that investigation has been launched into the matter.
She wrote; "We realised different copies are in circulation. We are investigating."
The issue had started when the pamphlet, on page 57, advised both the staff and corps members on how to conduct themselves when kidnapped, saying; "Do not antagonise your captors, be polite and operate with reasonable regards."
Corps members and staff were also advised to cooperate with their abductors, and that they should "establish a personal relationship with your abductors as soon as possible."
It further added; "The kidnappers may ask for contact persons, do not mention your place of work, but your close friends and parents. They will reach them to negotiate for your release."