Reactions As Side Chick Allegedly Jumps Down From 4th Floor To Flee Wife Of Lover (Video)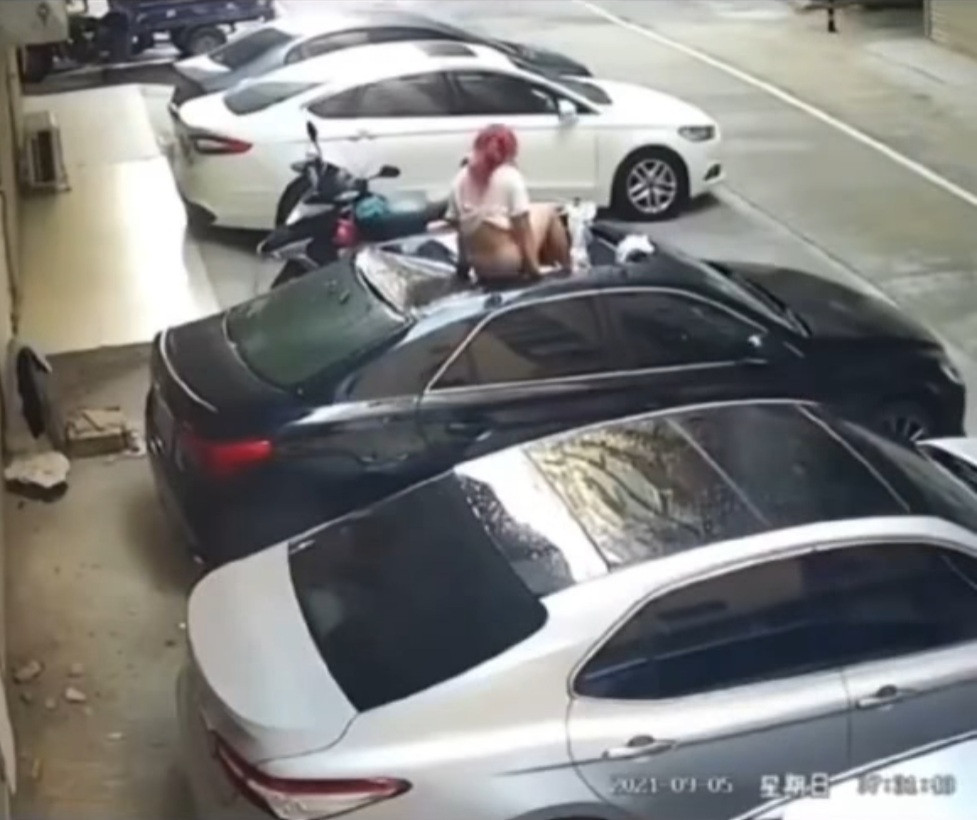 A woman has jumped from the fourth floor of a building allegedly to escape from the wife of her lover.
According to reports gathered by LIB, the side chick crash-landed on a car after she jumped down from the fourth floor of a building.
She decided to take such a drastic move when the wife to her lover came home unexpectedly.
From CCTV footage of the incident, the lady who landed on a car hurt her back.
She was seen painfully placing her hand behind her back after the fall.
According to date on the video, the incident happened on September 5th.