2023: A Sectional Thinker Like You Can't Determine Nigeria's Next President – Afenifere Bombs Baba-Ahmed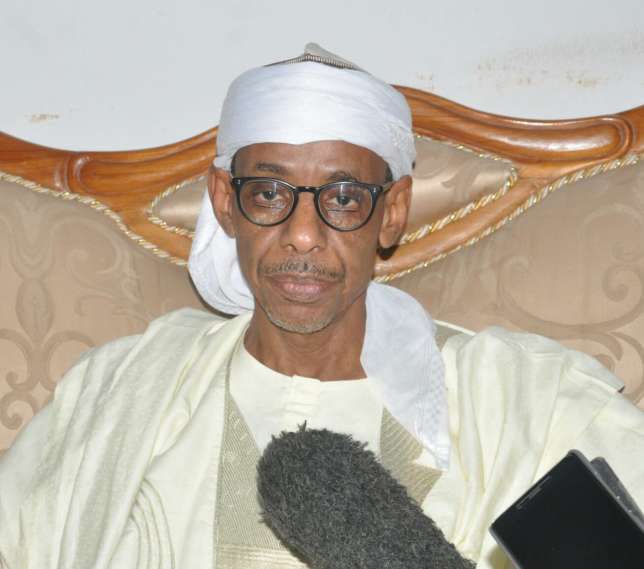 The pan Yoruba socio-cultural group, Afenifere has rubbished the claim by the spokesperson of the Northern Elders Forum (NEF), Hakeem Baba-Ahmed on the zone that will produce Nigeria's next president in 2023.
Afenifere speaking through its National Publicity Secretary, Jare Ajayi said the southern region has very qualified persons that can become Nigeria's next president.
Ajayi further said other regions also have qualified persons but in the interest of fairness, the south should produce President Muhammadu Buhari's successor in 2023.
He added that the words spoken by Baba-Ahmed as regards the region to produce the next president were not only sectional in thinking but unexpected of a person of his calibre.
Naija News recalls Baba-Ahmed had in his view on which region should produce the next president, insisted that anyone who doesn't want a northerner as president in 2023 can leave the country when it happens.
He stated that northerners would not be treated as second class as they have the population to decide who becomes president.
He stated this while speaking at the maiden Maitama Sule Leadership Lecture Series organized by the students' wing of Coalition of Northern Groups (CNG) at the Ahmadu Bello University (ABU), Zaria.
But Afenifere has rejected the position and insisted that the south must produce the President in 2023 as the north has had its turn.
Making Afenifere's position known, Ajayi in a chat with Daily Post said apart from the southern presidency, Nigeria must also be restructured before the 2023 election..
He said, "Such an expression can only come out of the mouth of somebody who does not give a hoot about the other part of the country. I understand that Baba-Ahmed was a retired Permanent Secretary at the Federal level, and I expect that a person of that caliber would be nationalistic in nature and in his utterances.
"It's not surprising that what is in his mind is what is coming out of his mouth; this has shown clearly that this man is sectional in his thinking.
"Saying that heavens will not fall means he does not wish the country well, that is why he is saying such.
"Our position is that, for Nigerians to have a sense of equity, harmony, and belonging, it will be fair that every part of the country partakes in the governance of the country. So, the presidency of Nigeria must shift to the Southern part of the country in 2023.
"And before that election, Nigeria should be restructured. We are sure of it and it has to happen.
"So, the Baba-Ahmeds of this world cannot be the ones to determine for all Nigerians; that will not happen.
"There is no part of the country that does not have people qualified to rule, which means that if we are to go by merit, every part of this country can produce a president."