You Have No Business Leading People – Baba-Ahmed Roasts Adebanjo, Edwin Clark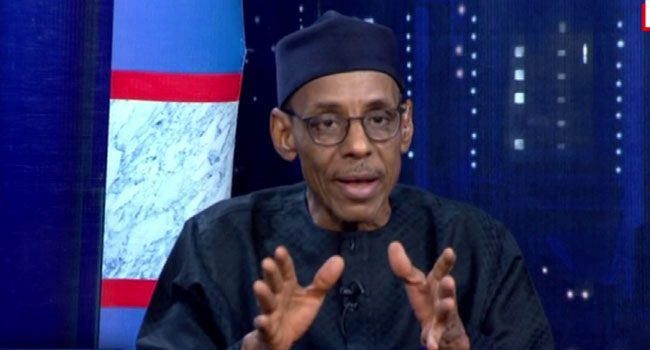 The spokesman of the Northern Elders Forum (NEF), Hakeem Baba-Ahmed, has berated Ayo Adebanjo and Edwin Clark over their comments on his earlier statement on the 2023 Presidency.
Naija News reports that Adebanjo and Clark were part of those that have criticised Baba-Ahmed for saying the North will retain political power beyond 2023.
Baba-Ahmed while addressing students at Ahmadu Bello University, Zaria, on Saturday, said the North has the votes and would not play second fiddle to any other part of Nigeria.
He had said, "We will lead Nigeria the way we have led Nigeria before; whether we are president or vice-president, we will lead Nigeria.
"We have the majority of the votes and the democracy says vote whom you want. Why should we accept a second class position when we know we can buy forms and contests for first class and we will win?
"Why does anybody need to threaten us and intimidate us? We will get that power, but be humble because power comes from God. We inherited leadership, being honest is not being stupid."
Speaking on ARISE TV on Tuesday, Baba-Ahmed stated that Adebanjo and Clark have no business leading Afenifere and the Pan Niger Delta Forum (PANDEF).
He slammed the two Southern elders for attacking him over his opinion on the call for political power shifting to the South.
Baba-Ahmed advised the elder statesmen to respect themselves and speak in a language that befits their status.
The NEF spokesman accused Adebanjo and Clark of creating more problems for politicians with their statements.
Watch the video below