'Why Sunday Igboho Wants ₦500 Billion From Buhari Govt'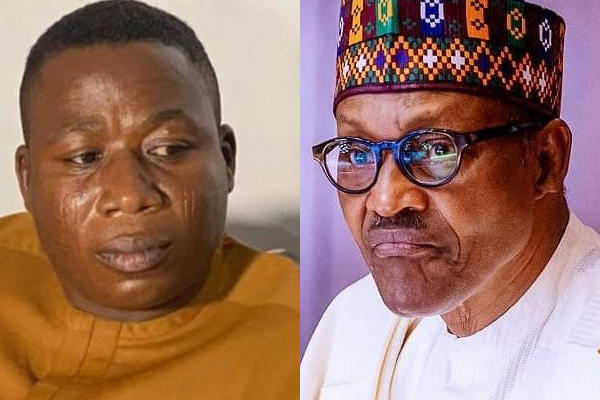 Yoruba nation activist, Sunday Igboho Adeyemo, had won a ₦20billion case against the Muhammadu Buhari-led federal government.
Recall that a Oyo state high court sitting in Ibadan last week ordered the federal government to pay Igboho the sum of ₦20billion.
According to the court order, the sum is for damages caused by the invasion of his Ibadan residence by operatives of the Department of State Services (DSS) in July.
Unhappy with the running,  the federal government of Nigeria declared that it won't immediately pay the ₦20billion awarded against it by the court over the invasion of Sunday Igboho's residence by operatives of the DSS.
Instead, the federal government revealed that it was going to appeal the decision of the high court in Ibadan, Oyo State which handed down the ruling.
Yomi Alliyu (SAN), lead counsel to Igboho, in an interview with Nation, has now revealed why the Yoruba activist demanded ₦500billion initially as compensation.
Alliyu said his decision to ask for ₦500billion exemplary and aggravated damages for his client at an Oyo State High Court, was to deter the DSS personnel from attacking citizens illegally.
He said, "There is a case that says when something is rampant and you want to stop it, you must ask for aggravated and exemplary damages.
"DSS personnel have been raiding citizens' houses illegally. They won't stop until this kind of damage is awarded against them. It is to act as a deterrent."
Speaking further on my he chose such huge amount, Aliyu said Sunday Igboho suffered huge losses by the reason of his house earlier razed, saying that the burnt house was worth ₦300million.
Alliyu added that the July 1 illegal invasion at his Soka residence in Ibadan added to the huge loss, given the two individuals killed by the DSS and the value to the property vandalised.
"It is to deter them from further illegal raids and invasions," he stressed.