Why FG Won't Name Boko Haram Sponsors – Malami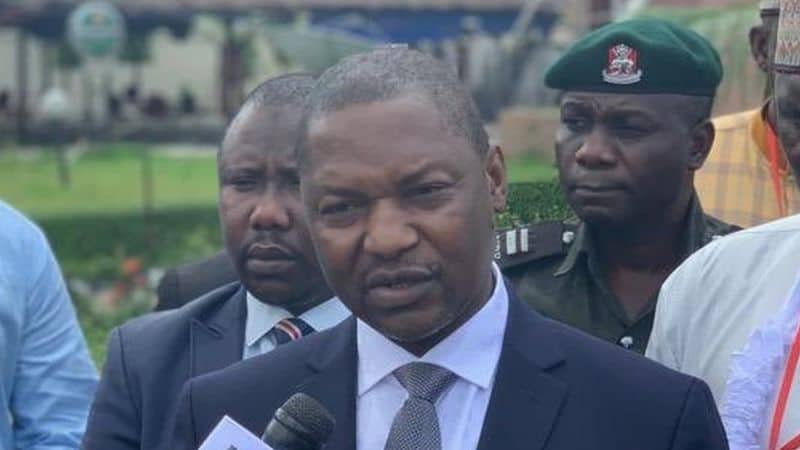 The Minister of Justice and Attorney-General, Abubakar Malami, has noted that President Muhammadu Buhari's administration will not name sponsors of terrorism.
Malami on Wednesday said the Federal Government will not reveal the identity in order not to jeopardise investigations.
According to a statement released by the spokesman of the minister, Umar Gwandu, Malami stated this while speaking to newsmen in New York.
The decision of the federal government has stirred reaction despite the assistance given to Nigeria by the United Arab Emirates and other countries.
Recall that the spokesman to the President, Femi Adesina had said FG will not name the sponsors of terror but would rather prosecute them.
Malami said the federal government is working on prosecuting sponsors of terrorism in the country.
He further stated that investigation has gotten to an advanced stage and the government would make a statement in that direction in due course.
Malami said, "Time is not ripe for holistic disclosures so as not to pre-empt the investigation process.
"The prime object remains the attainment of peace and security of our dear nation.
"As per as terrorism funding and financing is concerned, we have succeeded in identifying those that are allegedly responsible for funding same and we are blocking the leakages associated with funding while embarking on an aggressive investigation that is indeed impacting positively in terms of the fight against terrorism.
"The truth of the matter is that investigation is ongoing and advancing. For investigation, I would not like to be pre-emptive in terms of making disclosures that will have the effect of undermining the successes we are recording."