'Most Corrupt Force In The World' – Reactions As Policeman Is Caught Taking Bribe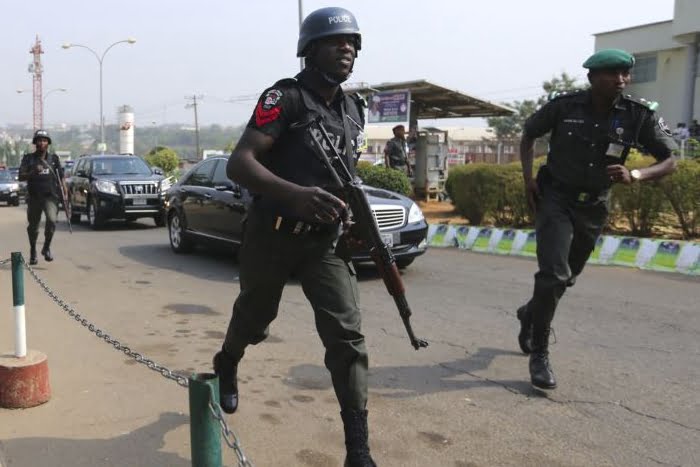 Nigerians on social media have reacted to the video of a policeman collecting and pocketing an undisclosed amount of money from the motorist.
In a video shared by SaharaReporters, the policeman was pictured pocketing an undisclosed amount of money while telling the driver "number four".
According to reports, the incident was said to have happened on Tuesday along Idiroko Road, Ogun State.
Motorists also lamented, urging the Nigerian government to save them by intervening,
"That's how they do; not only the police, there are the Nigerian Customs, soldiers and others. They give you a special number after collecting money from you. We're sick and tired of this daily extortion," a motorist said.
"They sometimes indiscriminately seize our vehicles and force us to pay huge sums of money before they are let go. Their wahala (trouble) is too much," another victim lamented.
Watch video below;
Here are some of the reactions below.
Olarewajutv wrote; "Not surprise because nothing is absolutely working in this country aqain .. Are you telling me now that This idiot will see 1million and will not allow bandit enter into community.."
LLiKYekoba wrote; All the police thieves wey dey East dey beg for transfer to yorubaland. Dem go chop yoruba people shege! 
LieBurster wrote; those policemen are practising what they learnt in economics class in secondary school
Olunmercy wrote; "Na inside blood, na their major work be that. They use those touts to collect the money, I don't think they trust them again
Maxymilliano wrote; There's nothing new here, police and bribe are like devil and hell, inseparable!
Visocrate wrote; "Most corrupt force in the world where sectionalism, ethnicity, nepotism, religious division and tribalism is the order of the day in their dealings."