Experts Cry Out Over Outrageous Amount Spent On Ajaokuta Steel Company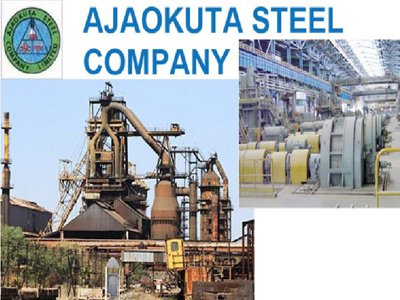 Some experts have condemned the amount of money spent on the Ajaokuta Steel company, adding that it is a waste of government scarce resources.
Dr. Olalekan Aworinde, an economist at the Pan Atlantic University, has said that Ajaokuta steel is a waste of government resources as it is presently not active.
However, he said the company could help in combating the rate of unemployment in the country.
He said: "I believe it is just a waste of government resources because If you go there you will see that there are a lot of workers, getting paid without working.
"Also, majority of the infrastructures that are put in place in that country are out of date and moribund; they can't serve any purpose at this time.
"The only solution is to update the technology and equipment. The government should be ready to do a total overhaul of the establishment; bring in the right people and the latest technology.
"Iron oil is in abundance in Itakpe. So, if the government is able to revamp the establishment, it can reduce the rate of unemployment to a reasonable level.
"This will contribute immensely to the Gross Domestic Product growth of the country. It will also lead to the appreciation of the naira as we are going to demand less of the dollar.
"You see all those steel that we import into the country, they require foreign exchange to get them into the country.
"In summary, a functional Ajeokuta Steel Company will mean improved economic growth, reduction in unemployment. It will also help to stabilise the forex market and improve our foreign reserves."
Benjamin Adewuyi, a former president of the Nigerian metallurgical society and a professor of metallurgical and materials engineering also revealed that the problem with Ajaokuta Steel was internal.
He said: "Ajaokuta Steel Company has a problem that is internal but it is not that it cannot be revived. Ajaokuta can be revived.
"The greatest problem is that those people who have benefitted in past in the corruption of Ajaokuta will not allow Ajaokuta to function.
"We have told the government several times that in less than six to eight months, Ajaokuta will start functioning if a steel programme is put in place.
"If the government allows the people who have been appointed to look at the situation in Ajaokuta to function, I am sure very soon we will see the difference between the moribund industry and the functioning industry.
"If Ajaokuta starts to work, it would require a steel university to bring out manpower for the steel plant to function well."