2023: Northern Elders Reject Another President Like Buhari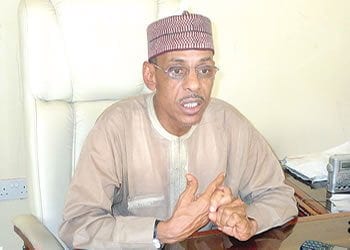 What Nigeria needs in 2023 is a president that will show inclusiveness in governance and make everyone proud to be a part of the country.
This position was reiterated by the Northern Elders Forum (NEF) who rejected the idea of another president in the mold of Muhammadu Buhari.
According to NEF through its Director of Publicity and Advocacy, Dr. Hakeem Baba-Ahmed whoever succeeds Buhari as the next president of Nigeria must do what Buhari has failed to do in terms of inclusive governance.
Describing President Buhari as a tribalistic leader, Baba-Ahmed during an interview on Arise TV said the resentment and frustration felt by the people under Buhari must not repeat itself in the administration of whoever emerges in 2023 as the next leader of Nigeria.
"The nation needs a leader that would do the things that President (Muhammadu) Buhari hasn't done, create inclusiveness, address resentment and frustration in other parts of the country and in the north and speak and act for everybody," he said.
Naija News reports his position is contrary to what Governor David Umahi of Ebonyi State said about two weeks ago about Buhari's successor.
Umahi, who is the chairman of the southeast governors forum, had said God will give Nigeria a next president who has a good heart like Buhari for the good of this country.
His submission attracted lots of criticisms and condemnation but reacting to the public backlash he suffered after his statement, Umahi again openly declared that he doesn't regret praying someone like President Buhari comes into power in 2023.
Speaking with reporters in Abuja on Friday, Ebonyi State Commissioner of Information and State Orientation, Uchenna Orji, said the governor has no regret praying for another president like Buhari in 2023.
He stated that President Buhari's mature disposition to economic issues and his handling of insecurity explain why Nigeria should pray for a leader like him.
He said: "So I think Governor Dave Umahi is right in all ramifications because if you see the level of agitations, that is tribal-based, lots of sentiments, religious sentiments, tribal sentiments, ethnic sentiments and people rising and being powered by the social media, I will say that without a man of matured temperament like the president, the situation would have been worse."