Open Grazing Is Old Fashioned – El-Rufai Tells Miyetti Allah, Tackles Southern Governors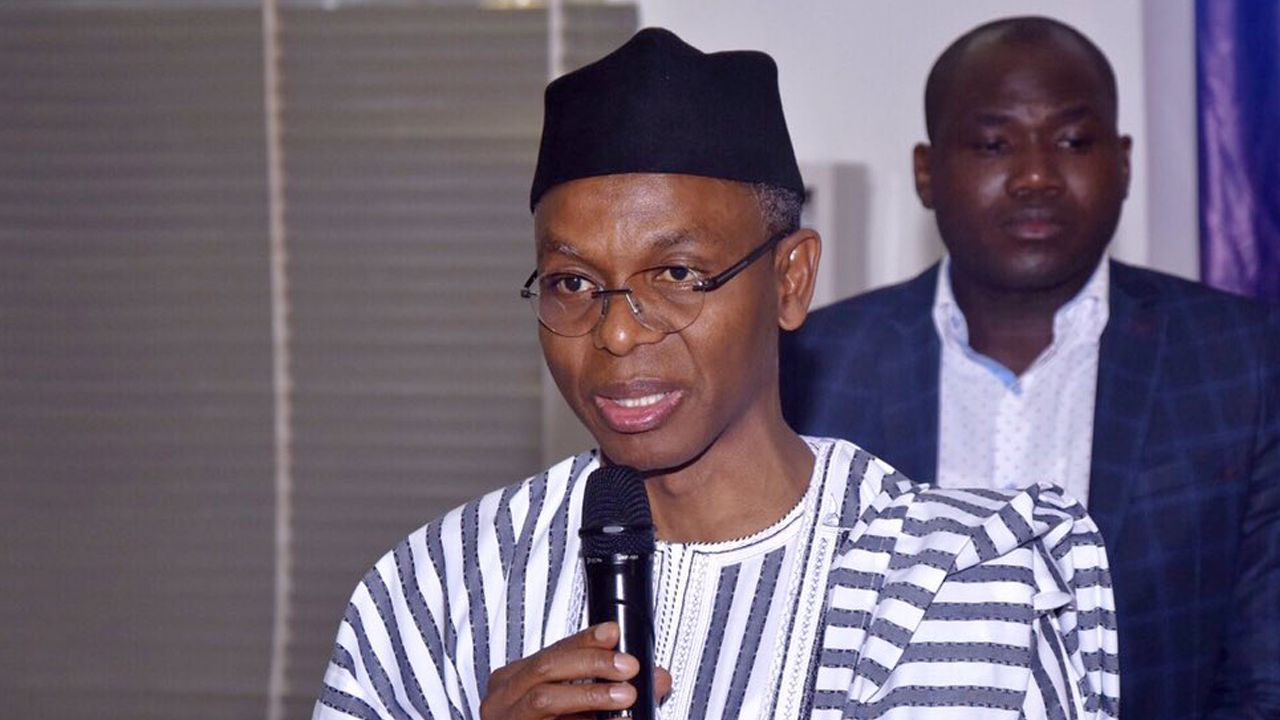 Governor Nasir El-Rufai of Kaduna State has stated that ranching is the best and sustainable way of livestock production all over the world.
The eloquent governor added that open grazing is primitive and not sustainable, adding that there are alternative ways of producing livestock.
El-Rufai made these known to reporters shortly after a meeting with officials of the All Progressives Congress (APC) at the party's national secretariat in Abuja on Tuesday.
The governor added that ranching would curb the incessant farmers-herders clashes across the country and bring peace to the country.
He added that the Northern Governors' Forum has supported ranching as the best way to rear and market livestock in the region.
El-Rufai disclosed that his government has embarked on an N10 billion cattle ranch project to centralize all herders in the North West state, adding that the project will be completed in two years.
He stated the state is partnering with the Central Bank of Nigeria (CBN) on the project, adding that the apex bank has donated about N7.5 billion to the success of the project.
"Moving towards ranching cannot be done overnight. We have to have a plan; we have to have resources and we have to implement it sensibly. We have taken a position as northern state governors and we are implementing that.
"In my state for instance, we are developing a huge ranch to centralize the herders. And that is the solution a long time. But can it be done overnight? No.
"This project we are doing will cost us about N10 billion. The CBN is supporting us with about N7.5 billion. And it will take about two years to do.
"And I hope that the Fulani herdsmen, they will see that there are alternative ways of producing livestock instead of running up and down with cattle going to people's farms to cause all kinds of problems. We want to solve the problem."
El-Rufai, however, condemned the politicizing of the open grazing system and the passage of anti-open grazing law by some Southern states.
"What is unhelpful is politicizing the situation and passing legislation that you know that you cannot implement. So, we have taken a position and we are working round the clock to implement that position.
"These herders emanate from the north and we are going to centralize them. We cannot do it overnight. We need billions of naira. This is just one ranch that is costing N10 billion.
"I have 14 grazing reserves in Kaduna State and I will like to turn them into ranches. Do I have 14 times N10 billion? I don't have," the governor added.