Mourners In Shock As Man Secretly Puts Eggs In His In-law's Coffin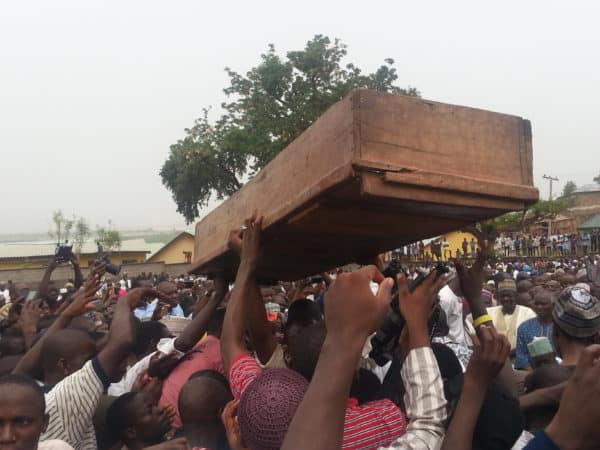 A 60 year old man has been caught placing two eggs in his in-law's coffin while her funeral was ongoing.
The burial of the deceased, Jane Mguu occurred in Eshiakhulo village in Mumias East, Kakamega County, Kenya
During the funeral, Benson Wetende had walked slowly to the coffin and placed two eggs beside his in-law's ears.
Some people held on to him after the incident and asked that he explain the reason for his actions. Others went as far as calling Wetende a witch.
A witness, Stella Musimbi said: "We thought he was going to pay his last respect since the deceased was a well-known business lady around here, but we were shocked to see him dropping two eggs inside the coffin. We asked him what the motive behind his actions was, but he could not explain."
Simon Malenya, the bishop from Faith Believers Church who was presiding over the funeral had to bring it to an end so he could calm the angry mourners down.
Wycliffe Ambwere, son to the late businesswoman said: "We want him to explain why he put the eggs in our mother's coffin and the motive behind it because we have much respect for him as our uncle."