'Kogi Prison Was Attacked By Boko Haram Terrorists, Chief Imam Group Commander' – Source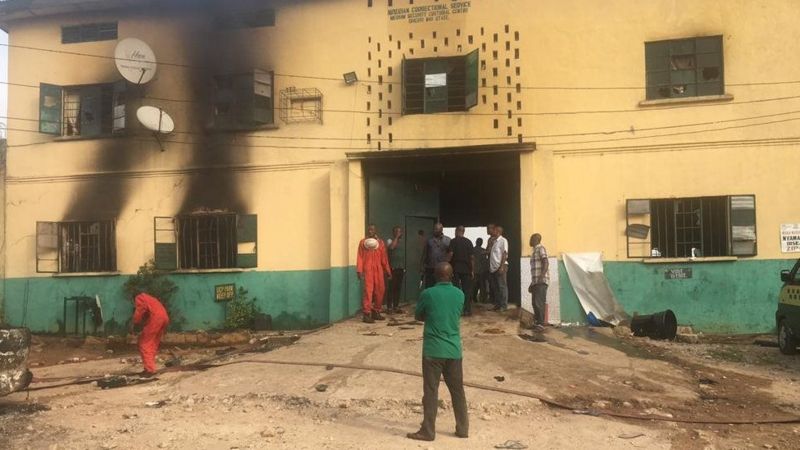 A new revelation has emerged on the attack on correctional centre in Kabba in the Kabba/Bunu Local Government Area of Kogi.
There are reports that the correctional centre was attacked by Boko Haram terrorists.
A source that spoke with SaharaReporters on Monday claimed that the terrorists upon their arrival at the correctional facility, gave the Chief Imam for the inmates, believed to be a commander for Boko Haram, a rifle.
It was disclosed that the Boko Haram commander who is an inmate of the prison, had taken up the role of Chief Imam at the correctional centre, leading other Muslims to prayer.
The source while sharing the update said, "It was Boko Haram terrorists that broke into Kabba prison."
"The Chief Imam for the inmates is apparently a Boko Haram commander, and when the gunmen arrived, they handed him an auto assault rifle."
Naija News last week reported that unknown gunmen attacked the federal facility on Sunday night, releasing hundreds of inmates in the process.
It was learnt that the gunmen killed some soldiers who mounted a barricade in the area, and killed the officers at the prison gate before invading the facility.
Confirming the jailbreak in a statement on Monday, the spokesman of the Nigerian Correctional Service, Francis Enobore, said about 240 inmates escaped from the facility on Sunday night.