Hotel Rwanda: Paul Rusesabagina Receives 25 Years In Prison For "Terrorism"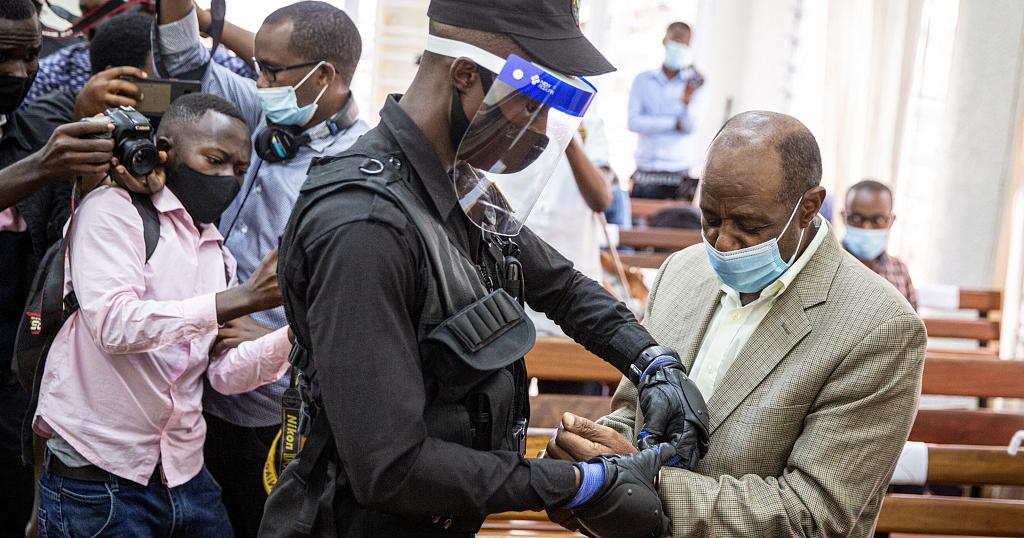 Paul Rusesabagina, the former director of the "Hotel Rwanda" was sentenced to 25 years on Monday, a court in Kigali found him guilty of "terrorism" for his association with the National Liberation Front (FLN), the armed wing of the Rwandan Movement for Democratic Change (MRCD).
The former director of the Hotel des Mille Collines in Kigali, known to have enabled the rescue of more than a thousand people during the genocide of 1994, was found guilty of having formed and financed the FLN, an accused rebel group for carrying out deadly attacks in Rwanda in 2018 and 2019.
An unsurprising verdict for the daughter of this longtime opponent of President Paul Kagame, while Belgium, of which he is a national, evokes an unfair trial.
"We already knew what the verdict was going to be… it was based on a trial that was not fair, no credible evidence was provided," Carine Kanimba said in an interview in Brussels. "The judges decided what the dictator wanted them to decide. We expected exactly that."
Made famous by the movie Hotel Rwanda, Paul Rusesabagina had lived in exile for 25 years. His arrest in August 2020 had sparked controversy, with his family claiming that he had been kidnapped when a plane got off to go to Burundi.
"My father was illegally detained before this verdict. He is illegally detained today, and tomorrow, after this verdict, he will be illegally detained again. So our campaign continues. We are not discouraged by this verdict, it does mean nothing for us ",  Carine Kanimba stated.
According to one of the judges of the Kigali court, the reduction of 25 years in prison would be impossible because of the boycott of the hearings by the accused and his defence. "MRCD-FLN committed terrorist acts. MRCD cannot be separated from military acts" of the FLN, said judge Mukamurenzi.
The United States, which awarded him the Presidential Medal of Freedom in 2005, and the European Parliament had also expressed concerns about the conditions of his arrest and the fairness of the trial. In an interview in early September, Rwandan President Paul Kagame assured that Paul Rusesabagina would be "judged as fairly as possible".