El-Rufai Reveals His Position On The Defection Of Fani-Kayode To APC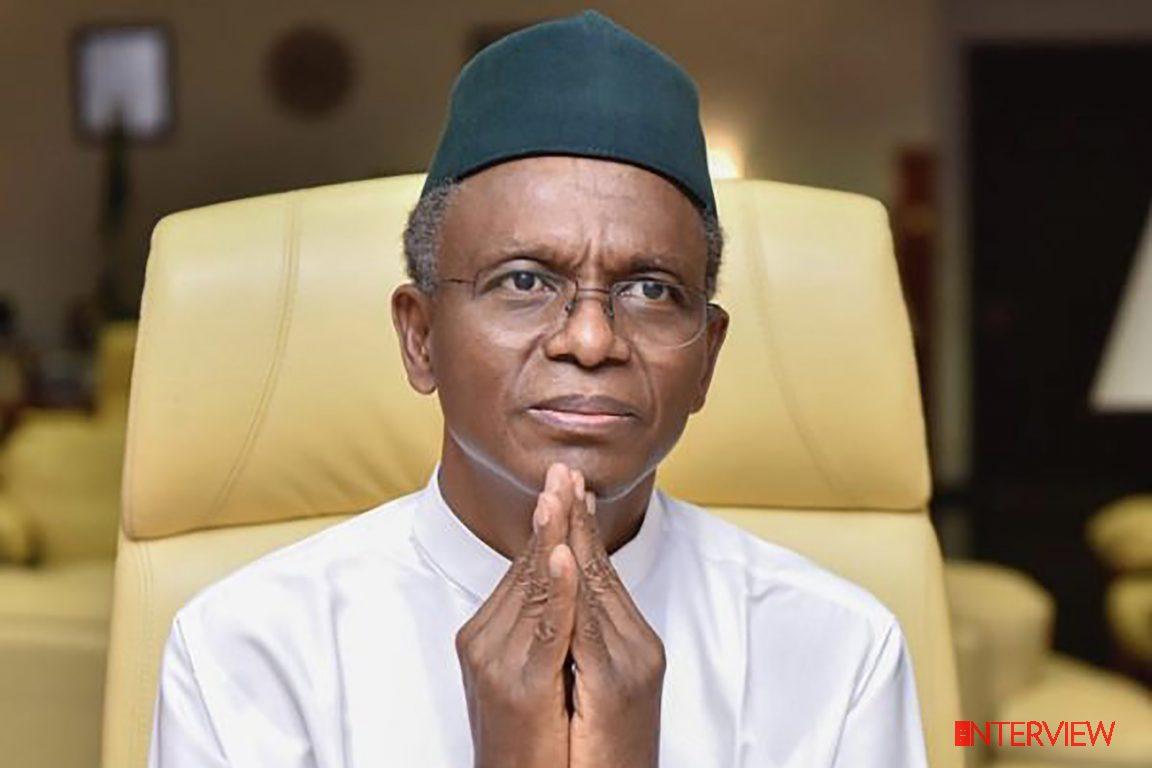 The Kaduna State Governor, Nasir El-Rufai has refused to be drawn into a conversation about the recent defection of former Aviation Minister, Femi Fani-Kayode into the ruling All Progressives Congress (APC).
According to the Governor, he wasn't part of the process that brought Fani-Kayode back into APC, and only the party leaders that facilitated his return can give reasons behind their actions.
Naija News recalls Fani-Kayode dumped the PDP for the APC last Thursday and was brought to the Aso Rock Villa in Abuja by the ruling party's national caretaker committee chairman, Mai Mala Buni where he was received by President Muhammadu Buhari and other party leaders, sparking mixed reactions from various quarters.
Speaking with newsmen on Tuesday at the APC National Secretariat in Abuja, El-Rufai who was asked by journalists for a reaction to the development said the matter is out of his purview and only the National Leaders of the party and others involved in the negotiation that brought Fani-Kayode can give reasons for their action.
He said, "I don't comment on the decision and actions of the leaders of the party. They have the job of running the party and they have to make the judgment on who to bring into the party. And you know politics is a game of addition. So you want to add and add. And they have taken that decision. But I don't comment on that because they are the ones running the party. If I bring someone to Kaduna and you asked the Kaduna state government to explain, I will explain. I don't know how to run the party. I was deputy national Secretary for a short while and it was the only experience I had in party management. So I don't comment on that."
Earlier, El-Rufai had submitted that it is normal to have aggrieved members in every political party but expressed confidence in the machinery of the party to pacify and reconcile those affected.
The Kaduna State governor said this while reacting to reports that some people within the APC at the state level are not satisfied with the outcome of the state congress which was recently concluded.
He said it's a very normal happening that the reconciliation committee should be able to handle and resolve.
In his words, "There is no way you will have congresses and there will be silence. There will always be someone who is not happy with the outcome, whether you have an election. Who loses feels he lost unfairly. If you consider how the positions are shared some people will feel they are more important than the number of slots they got.
"These issues are always there. And they are part of the political process. In every country and every party, all over the world, you have a caucus, factions, and tendencies. And they will not always agree. But at the end of the day, the mother of the party, the national headquarters must sit down and reconcile all the groups and impose discipline and ensure there is fairness. In the state where you hear people shouting, I am sure the Abdullahi Adamu-led National Reconciliation Committee will go to those states and listen to all sides and will tell you if you took too much or shortchanged. And adjustments will be made. It is part of the political process."