Army Speaks On Shooting Protesting Poly Students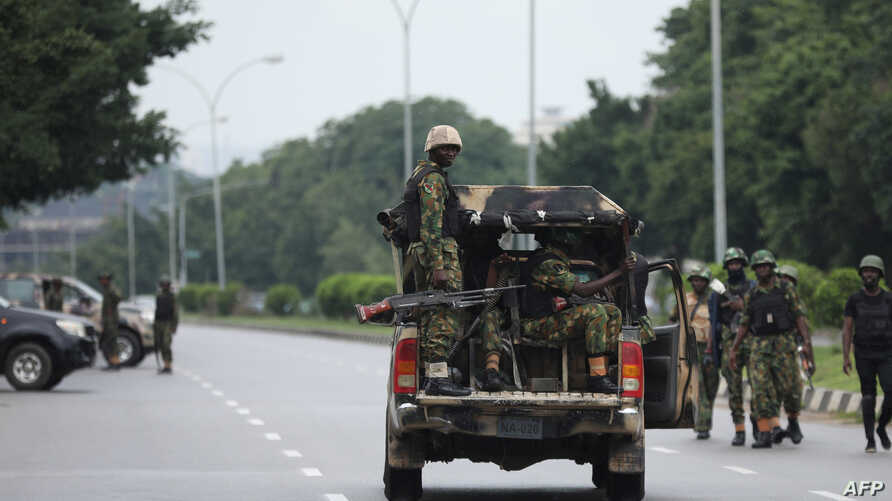 The Nigerian army has denied firing live bullets at the protesting students of Plateau State Polytechnic.
Naija News understands that many reportedly sustained various degrees of injuries on Monday after security operatives opened fire on peaceful protesting students who took to major streets to protest the strike embarked by the polytechnic lecturers on the day of their examinations.
The army was said to have invaded the school campus, unleashing terror on peaceful protesters.
However, in a statement, by its spokesperson, Major Ishaku Takwa, on Monday, the army denied the act saying it only "dispersed the protesting students who barricaded the major road linking Jos Metropolis with other states causing traffic jam to commuters".
The statement entitled, 'RE: NATIONAL ASSOCIATION OF POLYTECHNIC STUDENTS DEMAND IMMEDIATE SANCTION ON TRIGGER HAPPY SOLDIERS OR FACE THE WRATH OF NIGERIA STUDENTS' reads:
"The Headquarters Operation SAFE HAVEN has noted a statement signed and released by Activist Sunday A Asuku the National President, National Association of Polytechnic Students (NAPS) Plateau State condemning the Nigerian Army. The statement alleged that happy trigger personnel of the Nigerian Army under Operation SAFE HAVEN invaded their campus and unleashed terror on peaceful protesters, leaving one dead and so many hospitalised.
"The allegation levelled against troops of Operation SAFE HAVEN is baseless, false and unfounded. No personnel serving in Operation SAFE HAVEN fired at any protesting student. Security agencies professionally dispersed the protesting students who barricaded the major road linking Jos Metropolis with other states, causing traffic jams to commuters. Therefore, citizens are enjoined to disregard the statement issued by the student leader in its entirety.
"Operation SAFE HAVEN wishes to also draw the attention of the students and indeed members of the public on the ban of any kind of protest by group or persons in the state by the Nigeria Police while the curfew imposed by the Plateau state government is still enforced. Therefore, the protest by the students was unnecessary. It should be noted that hoodlums would have infiltrated the protest and cause mayhem that would have disrupted the fragile peace on the plateau, but the timely intervention of the security agencies averted the ugly situation. Normalcy has since been restored and people are going about doing their normal activities.
"Security agencies on the plateau will continue to ensure peace reigns on the plateau. We reiterate that personnel of OPSH deployed on the Plateau will continue to conduct themselves in the most professional manner in line with global best practices of respect for the fundamental human rights of the citizenry and strict adherence to Rules of Engagement (ROE). The people including the students are the major reason the troops are deployed in the first place. The Commander Maj Gen IS Ali also emphasizes to troops that the protection of the people from harm is a top priority while calling on the students to always abide by the laws of the land."