Tragic! Gunmen Murder Secondary School Student In Cold Blood
Gunmen have shot and killed a student known as Edeh Donald of Marist Comprehensive Academy.
The gunmen suspected to be Fulani herdsmen also allegedly kidnapped students of the Abia State University, Uturu, during the attack on Saturday, September 18.
The incident took place in Okigwe Local Government Area of Imo state.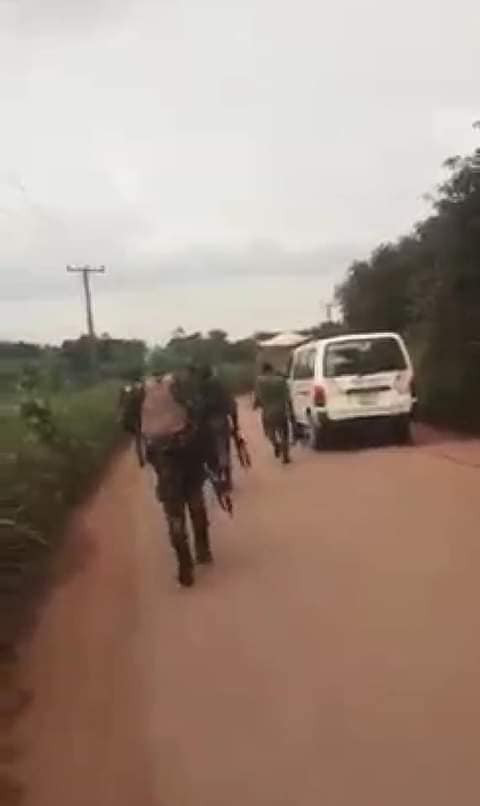 The students were in a bus traveling when the attack happened, the assailants also robbed passengers who were traveling from Enugu to Portharcourt and Okigwe town to Enugu.
Marist Academy management released a statement confirming the death of one of their students.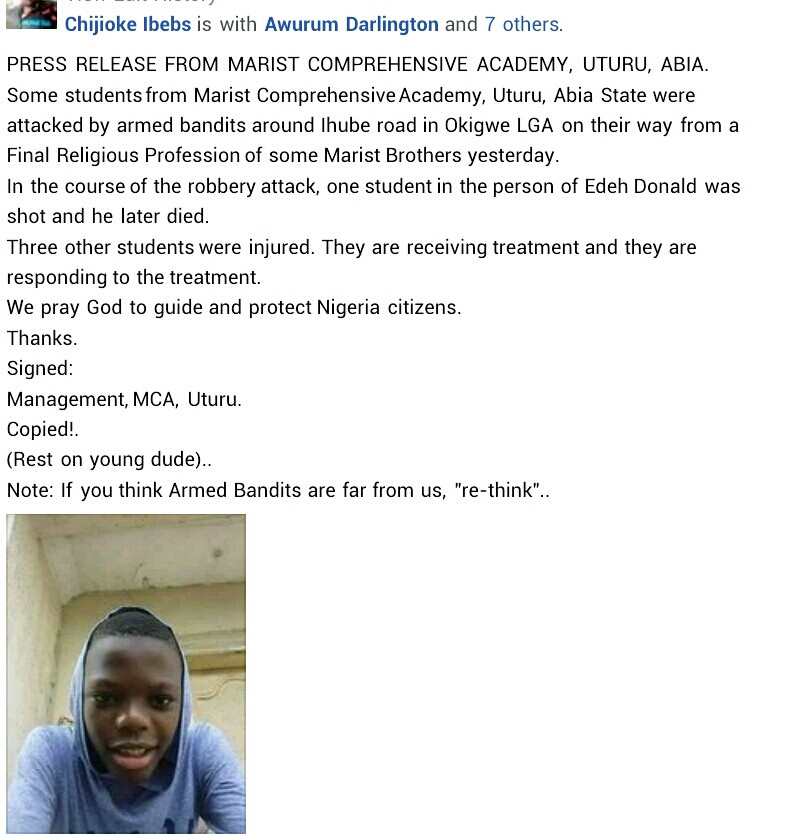 It read: "Some students from Marist Comprehensive Academy, Uturu, Abia State were attacked by armed bandits around Ihube road in Okigwe LGA on their way from a Final Religious Profession of some Marist Brothers," the statement read.
"In the course of the robbery attack, one student in the person of Edeh Donald was shot and he later died. Three other students were injured. They are receiving treatment and they are responding to the treatment. We pray God to guide and protect Nigeria citizens."
Spokesperson of the State Police Command, Micheal Abattam stated that there was no kidnapping involved, that it was a robbery attack.