'PDP Will Lose Edo State Abysmally If APC Fields Ize-Iyamu In 2024'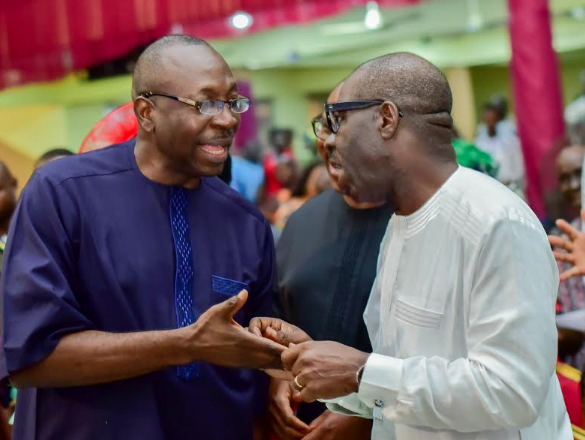 A chieftain of the Peoples Democratic Party (PDP) in Edo State, Charles Idahosa, has said his party may lose the 2024 governorship election.
He stated that the ruling party stands no chance if it fields a candidate from Edo central or Edo north and the All Progressives Congress (APC) gives its ticket to Pastor Osagie Ize-Iyamu from Edo south.
Charles Idahosa, a former Special Adviser on a Politics to Adams Oshiomhole, told The Nation that all zones in Edo State need to sit down and discuss before the 2024 election.
On if Edo South are reportedly scheming to prevent a politician from Edo Central from succeeding Obaseki in 2024, he said: "That is a lie. Can only Edo South senatorial district alone produce a governor? We need votes from other parts of the state.
"The issue is that we need to sit down and talk. Edo South has the population and anywhere we swing, we will pull weight. But my joy is that I do not play tribal politics, I talk about the individuals.
"What makes Edo State beautiful is that there is no ethnic group in the state that cannot trace its origin from Benin.
"The 2024 governorship election will be determined by the strategic position of the two major political parties: the PDP and the APC. If the APC decides to field Pastor Osagie Ize-Iyamu, who is from Edo South again in 2024, what do you want the PDP to do? If the PDP stubbornly decides to pick its candidate from Edo Central or Edo North Senatorial District, the party will lose abysmally, because there will be tribal sentiments. The two parties must be able to agree."