Lagos Commissioner's Wife Resumes As LASU VC [Photos]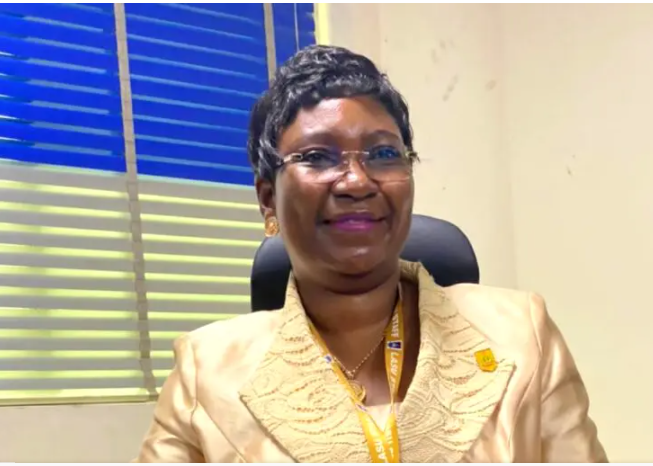 Professor Mrs Ibiyemi Olatunji-Bello has resumed as the ninth substantive Vice-Chancellor of the Lagos State University (LASU).
Recall that Mrs Olatunji-Bello, who is the wife of the Lagos Commissioner for Environment, was appointed last Friday by the visitor to the University, Governor Babajide Sanwo-Olu.
Her appointment follows the approval of the recommendation made by the Selection Committee to the governor.
On Monday morning, the new VC was welcomed into the Senate Building of the university by the school management led by the acting vice-chancellor, Prof. Oyedamola Oke, and staff of the institution.
The Professor had served as the deputy vice-chancellor and acting VC of the institution before her elevation.
She was selected the VC after two previous selection processes were cancelled by Sanwo-Olu following controversies that trailed the exercises.
Born in Lagos on the 23 of April 1964 into the family of Chief and Mrs Eniola Ibidapo, from Owo in Ondo State, Mrs Olatunji-Bello had her primary education at the Anglican Girls Primary School.
She also had her secondary education at the Lagos Anglican Girls Grammar School both in Surulere and Lagos State College of Science and Technology.
Mrs Olatunji-Bello then proceeded to the University of Ibadan where she bagged a BSc in Physiology.
She took up a job as a lecturer and rose through the ranks in the College of Medicine of the University of Lagos, Idiaraba.
The new VC assumed duty as the first Professor of Physiology in Lagos State University College of Medicine on 2 October 2007.