'I'm Not Fani-Kayode, I Am Contended' – Imo PDP Chieftain Rubbishes Defection Rumours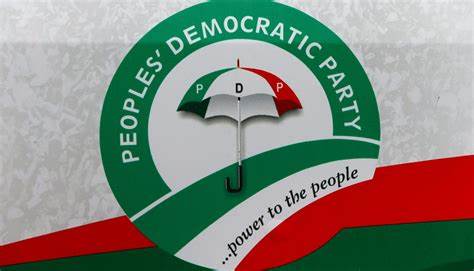 The Imo State secretary of the Peoples Democratic Party, Nze Ray Emeana, has dismissed speculations that he is plotting to join the All Progressives Congress, APC.
Owerri Zone Development Union( OZDU) had claimed that Nze Ray Emeana had concluded plans to join the APC.
Stanley Onyechere, the Publicity Secretary of the OZDU made the claim on Sunday, September 19 in Owerri, Imo state.
He said some people were dissatisfied with Imo PDP and Emeana was one of them.
According to him, the secretary claimed that Imo PDP did not treat him right and Ihedioha has constantly used him as an attack dog against Hope Uzodinma since he left power.
Another source told Daily Post correspondent that apart from the aggrieved secretary there were also other people planning to leave the party.
"The truth is there is too much bad blood in Imo PDP at the moment and it's all because of 2023 especially in Owerri zone," the source said.
"The former governor (Ihedioha) wants to return and it is causing a lot of friction. Stakeholders like Nze Ray Emeana who are quite vocal about the need for an open and fair contest have been marginalized. So if you see people like him in the APC tomorrow, don't be surprised. Politics is all about personal interest," he said.
The source was asked if the move was imminent and he replied: "Well, they have been meeting. But I think someone like Ray Emeana will want to receive certain assurances before he officially defects. It all depends on what compromise they reach and how soon they reach it,"
Another source also sent a test message to the publication stating that: "Not only Ray Emeana, please. Discussions are ongoing."
However, the PDP secretary has denied the allegations, stressing that the APC has nothing to offer Imo people.
He also went ahead to say that the day he leaves PDP will be the day he leaves politics.
He said, "I will leave politics any day I leave PDP and i remain a strong member of the leading opposition PDP in the state. For avoidance of doubt, no member of the failed APC administration had approached me. They cannot because they know I won't join them.
"I'm a contented person and not like Femi Fani-Kayode.
"Their allegations show the level of frustrations in Imo State chapter of the APC.
"APC had the impression that if they took Ogubundu Nwadike, former publicity secretary of PDP that PDP is finished but they are now frustrated to know that our party is still very strong and formidable in the state.
"Let me also correct the impression that I'm Rt Hon Emeka Ihedioha's attacking dog, Ihedioha is an outstanding person so he can speak for himself. I attack only those working hard to destroy what Imo stands for.
"Moreover, Emeka Ihedioha's 12 years as a federal lawmaker and 7 months as the Governor of Imo State speak for him. Ihedioha has not even declared for Imo gubernatorial seat, remember."