Your Govt Is Out Of Control, Filled With Fraud And Corruption – Melaye Blasts Buhari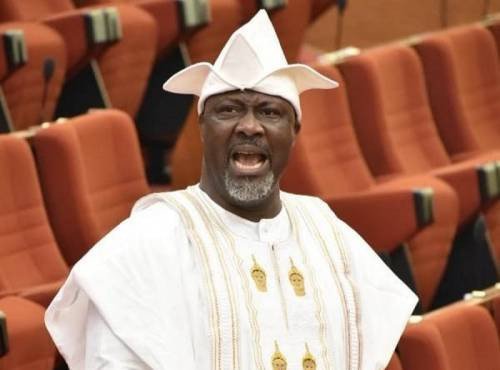 Former Kogi West Senator, Dino Melaye has called out the administration of President Muhammadu Buhari, describing it as an over-bloated government full of fraud and corruption.
Melaye made the fresh allegation in a post on his Twitter page on Friday.
Apart from corruption, the former lawmaker also accused the present administration of failures to deliver on promises, incompetence, and abuse of power among other things.
Melaye, a known critic of the Buhari administration wrote: "This government is so out of control. It is so bloated and infested with fraud, deceit, corruption, ineptitude, outrageous incompetence, and abuse of power.
"Beware this abuse of power both by those we disagree with, as well as those we may agree with. SDM"
Meanwhile, an aide to Governor Babajide Sanwo-Olu of Lagos State, Joe Igbokwe, has mocked former Governor of Ekiti State, Ayodele Fayose.
Naija News reports that Fayose's friend, Femi Fani-Kayode had on Thursday officially defected to the All Progressives Congress, APC, after meeting with President Buhari at the Presidential Villa.
According to the former minister, he was led by the Spirit of God to dump the Peoples Democratic Party, PDP, for the ruling party.
He also stated that his previous attack on President Buhari was only political as he is joining the APC to help unite Nigeria.
Reacting in a post on his Facebook page, Joe Igbokwe called on Ayo Fayose to also admit Buhari is not an impostor as he had asserted in the past.
Igbokwe, former spokesperson of the APC in Lagos, urged the former governor to go to the Presidential Villa to see Buhari like Fani-Kayode did.