Street To Be Named After Nigerian Sex Worker In Brussels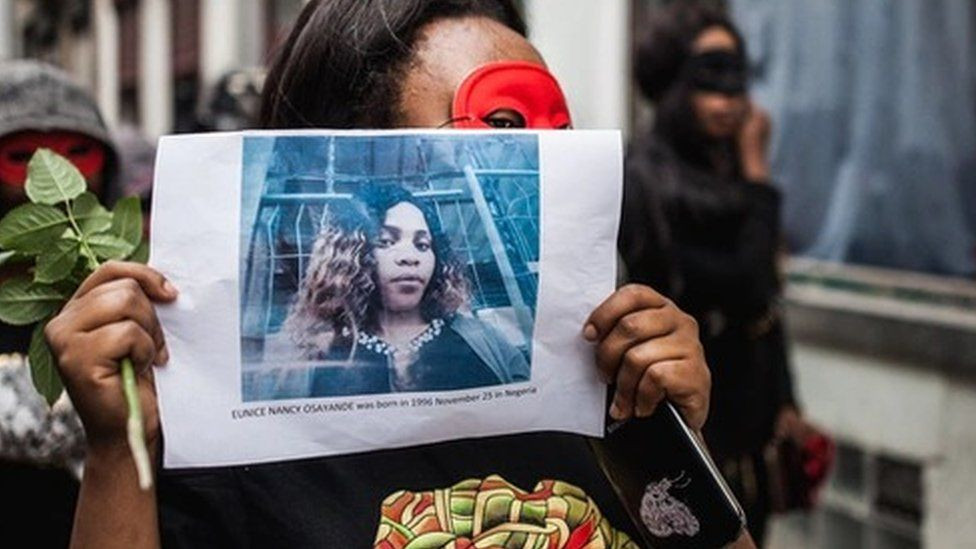 Brussels has decided to name a street after a murdered Nigerian sex worker to recognize the rights of women in Belgium.
Eunice Osayande, 23, was murdered in June 2018 by one of her clients who is a 17-year-old boy. The murderer stabbed her 17 times in the Gare Du Nord district.
The street will be connecting the Quai de Willebroeck and the Quai des Péniches.
Belgium broadcaster RTBF reports that this is the first time a street is being named after a sex worker.
Osayande journey into the world of prostitution began five years ago when some men promised her a better life in Europe.
She arrived in Brussels in 2016 after crossing on a rubber boat to Italy. When she got to Brussel she was immediately forced into prostitution and had to pay her handlers €45,000 for the smuggling.
In January 2021 her smugglers were given prison sentences. Before Osayande was killed she called a sex worker charity and told them she was getting workplace intimidation but she could not go to the police because she was not a documented migrant.
After her death, sex workers hit the street in a protest and demanded that the government should give them better working conditions.
Though prostitution is not illegal in Belgium but there are no national rules restricting it.