Fani-Kayode Neglects IPOB, Yoruba Nation, Preaches Unity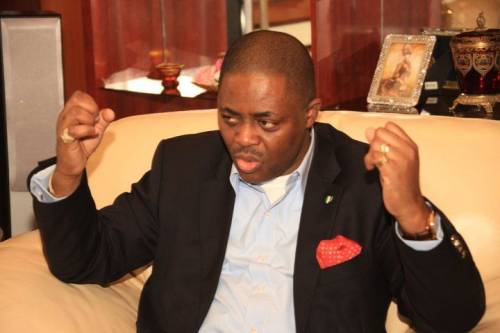 The minister of aviation under the Goodluck Jonathan administration, Femi Fani-Kayode has expressed his commitment to the unity of Nigeria.
Fani-Kayode while speaking on Channels TV on Thursday evening after his defection to the All Progressives Congress noted that he is working towards the unity of the country.
He further stated that separatists would be his friend as long as they don't pick up arm or cause violence in the country.
Fani-Kayode called on everyone to work together to keep the country united.
The former minister wrote, "I am committed to keeping Nigeria together. I am also committed to ensuring that those who want to break up Nigeria are reached out to and spoken to with respect, love and compassion rather than say kill them all.
"That's my position and i believe that's more productive so long as you don't pick up arms to kill policemen, you don't pick up arms to kill innocent Hausa-Fulanis, Innocent Yorubas or Innocent Igbos, you don't target people because of their religious beliefs, as long as you don't do that, you will be my friend.
"You can remain my friend as long you don't indulge in violence
"We must ensure that we work together to keep this country one."