DSS Must Pay Sunday Igboho Immediately – Ilana Omo Oodua On Court Ruling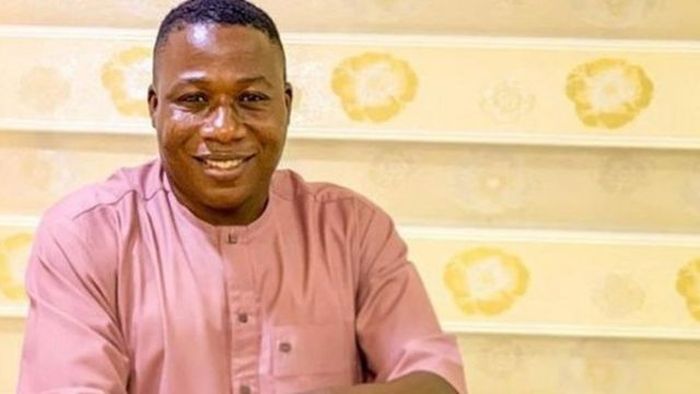 The umbrella body of the Yoruba self-determination Group, Ilana Omo Oodua, has called on the Department of State Services to pay N20 billion damages to a Yoruba Nation activist, Sunday Igboho.
Recall that the Oyo state high court sitting in Ibadan ordered the federal government to pay Igboho the sum of ₦20billion.
According to the court order, the sum is for damages caused by the invasion of his Ibadan residence by operatives of the DSS in July.
The order was given by Justice Ladiran Akintola who said the invasion by the secret police was illegal and prejudiced.
It will be recalled that Igboho had dragged the secret police before the court and slammed a ₦500b suit against the DSS for what he called the unlawful invasion of his residence in which property was destroyed and some of his aides lost their lives.
Reacting to the ruling in a statement by its spokesperson, Maxwell Adeleye, Ilana Oodua described it as a victory of light over illegalities.
Part of the statement read, "We thank the judiciary for re-affirming that self-determination is one of the fundamental human rights of the citizens that cannot be subjugated.
"Our position is that this verdict symbolises the triumph of light and truth over darkness. Ighoho represents the light and truth, while the Nigerian state stands for illegalities.
"Our position now is that the Nigerian Government should be honourable by respecting the verdict of a court of competent jurisdiction. The #20billion damages ordered by the court to be paid to Ighoho by the DSS must be paid with immediate effect in the interest of peace."