DSS Breaks Silence On Court Judgment Ordering Payment Of N20bn To Igboho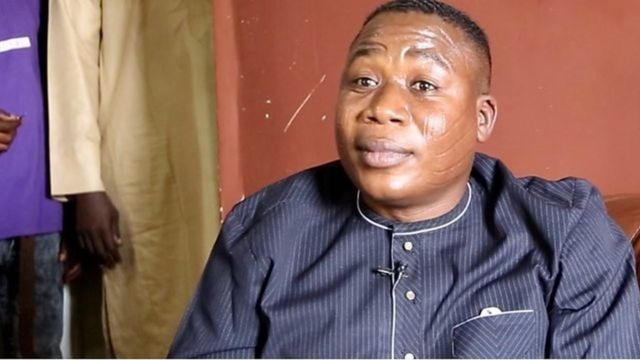 The Department of State Services has reacted to the judgment of the Oyo State High Court directing it to pay the sum ₦20 billion to Yoruba Nation agitator, Sunday Igboho.
The secret police on Friday disclosed that it has not been served the judgement directing it to pay Igboho over damages of his residence during an invasion on his property.
Naija News had earlier reported that the presiding judge, Justice Ladiran Akintola gave the ruling in a suit filed by Igboho, through his lawyer, Yomi Aliu, SAN.
Aliu had filed a suit before the court over the invasion of DSS on his residence located at Soka area, Ibadan, Oyo State capital.
Igboho had asked the court to compel the respondents to jointly pay him the sum of ₦500 million as special damages for the damage done to his house and his car and another ₦500 billion as exemplary and aggravated damages for breaching his fundamental rights with the malicious invasion.
He also sought an order directing the Federal Government and the other respondents to tender a public apology in two national dailies and return all the items seized from the house which include: "N2m cash, one thousand Euros, travel documents among others".
The spokesman of the secret police, Peter Afunanya, however, said the court has not informed DSS.
He said, "The court possibly has not informed us. So, my official response is that I don't have any comments."
Some of Igboho's aides who were arrested by the secret police have been released except for two who were charged for terrorism.
Igboho is currently in a Benin Republic prison.