Nigerians In Shock As Dj Cuppy Gives Tongue-to-tongue Kiss To One Of Her Dogs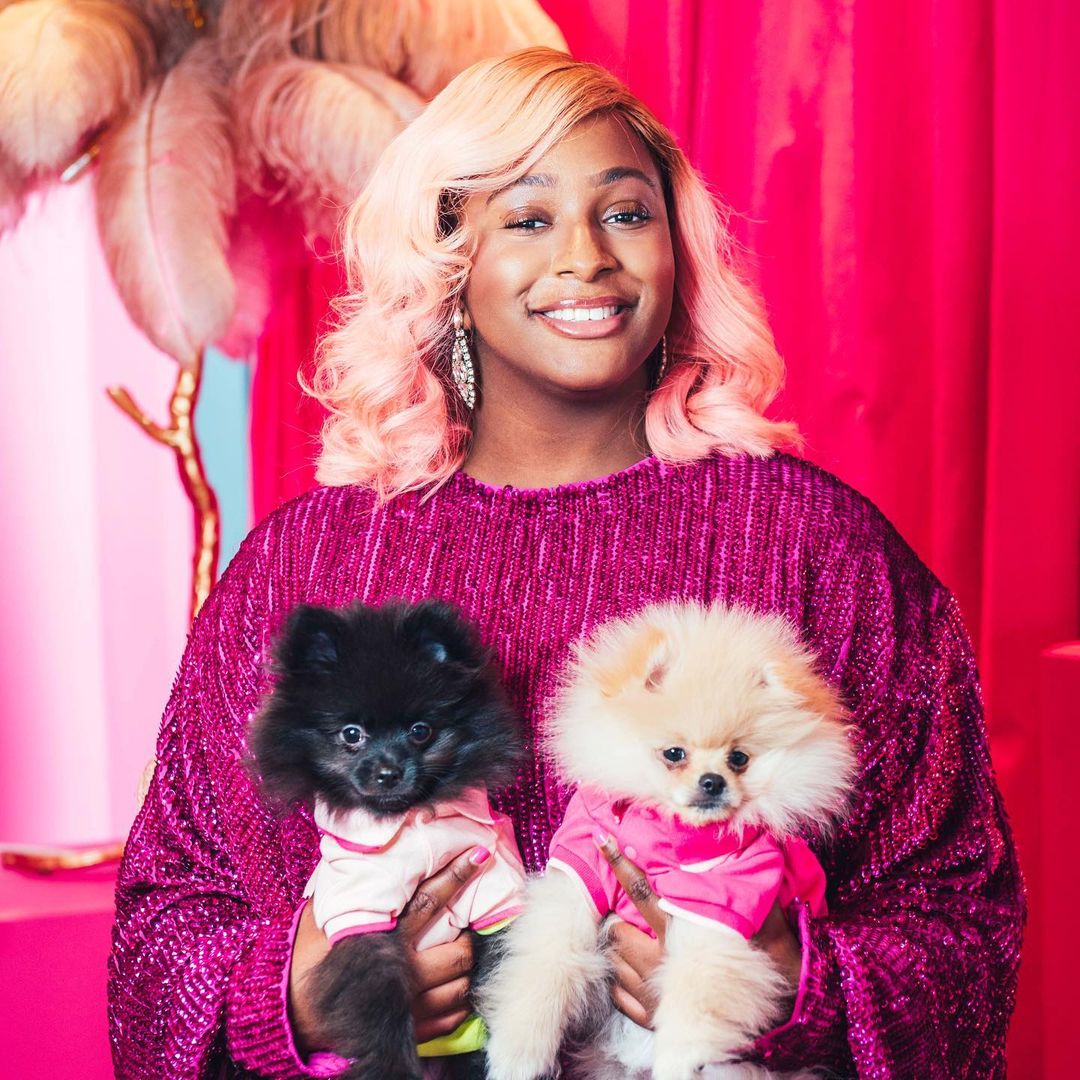 Popular Nigerian Disc Jockey and singer, Florece Otedola also known as Cuppy has shocked Nigerians with a video She posted on Instagram.
The billionaires daughter posted a video of her kissing one of her puppies which she refers to as her children On Instagram.
Cuppy said she was trying to compensate the puppies for being a bad mother.
She stated that she was planning on going out without taking her puppies thus the reason for the tongue to tongue kiss which most people found quite disgusting and unhygenic. Below are some of the reactions to the post:
@farian._ wrote: This is just disturbing and disgusting
@seyimoye wrote: Another form of corona 😫😩
@omoyeni_ojeifo wrote: No way 🤢
@gkrodrick wrote: Dogs and other animals can live with certain bacteria without them even feeling it, e.g salmonella. A dangerous bacteria such as salmonella can kill any human if not properly managed. Now I'm wondering why on earth a sane person will tongue to tongue a dog, but yh, she's rich😂😂😂.
Naija News recalls that Cuppy had purchased the puppies some time ago and had name them "Dudu" and "Funfun", which translate to Black and white in the Yoruba language.