Flashback: How APC Governors Compared Fani-Kayode To Boko-Haram Leader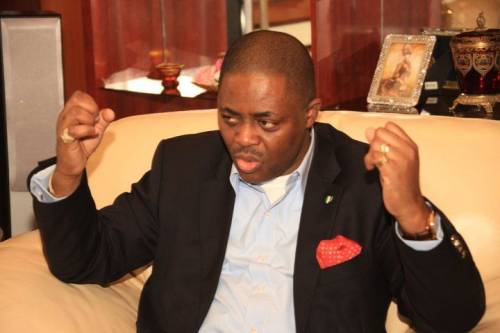 The Governors forum of the All Progressives Congress, 'Progressive Governors Forum, on February 9, 2021 had likened the former minister of Aviation, Femi Fani-Kayode to the leader of Boko-Haram, Shekau, following his plan to join the party.
The forum had vowed that the APC would not accept Fani-Kayode as its member.
The Director-General of the forum, Salihu Lukman, stated that the ruling party would not allow Fani-Kayode join due to his criticism of President Muhammadu Buhari's administration.
He noted that the same way the party would not contemplate having an Nnamdi Kanu or Abubakar Shekau as a member, it would not do the same for Fani-Kayode.
He wrote, "Do we want to reduce our party into one in which everybody is welcome?
"Can we for instance in anyway or form contemplate having an Nnamdi Kanu or Abubakar Shekau as a member?
"At this rate, Nigerians will just wake and see some of our leaders presenting Mr. Fani-Kayode to President Buhari as a new member of our party.
"Although, we can confidently argue that President Buhari will not approve such deranged possibility, it is important to caution that such consideration will be stretching the trust of party members beyond acceptable limits".
Meanwhile the former Minister dumped the PDP for the ruling party on Thursday to the surprise of Nigerians.