Dangote's Son-In-Law Under 'Attack' For Using The Word 'God' Instead Of Allah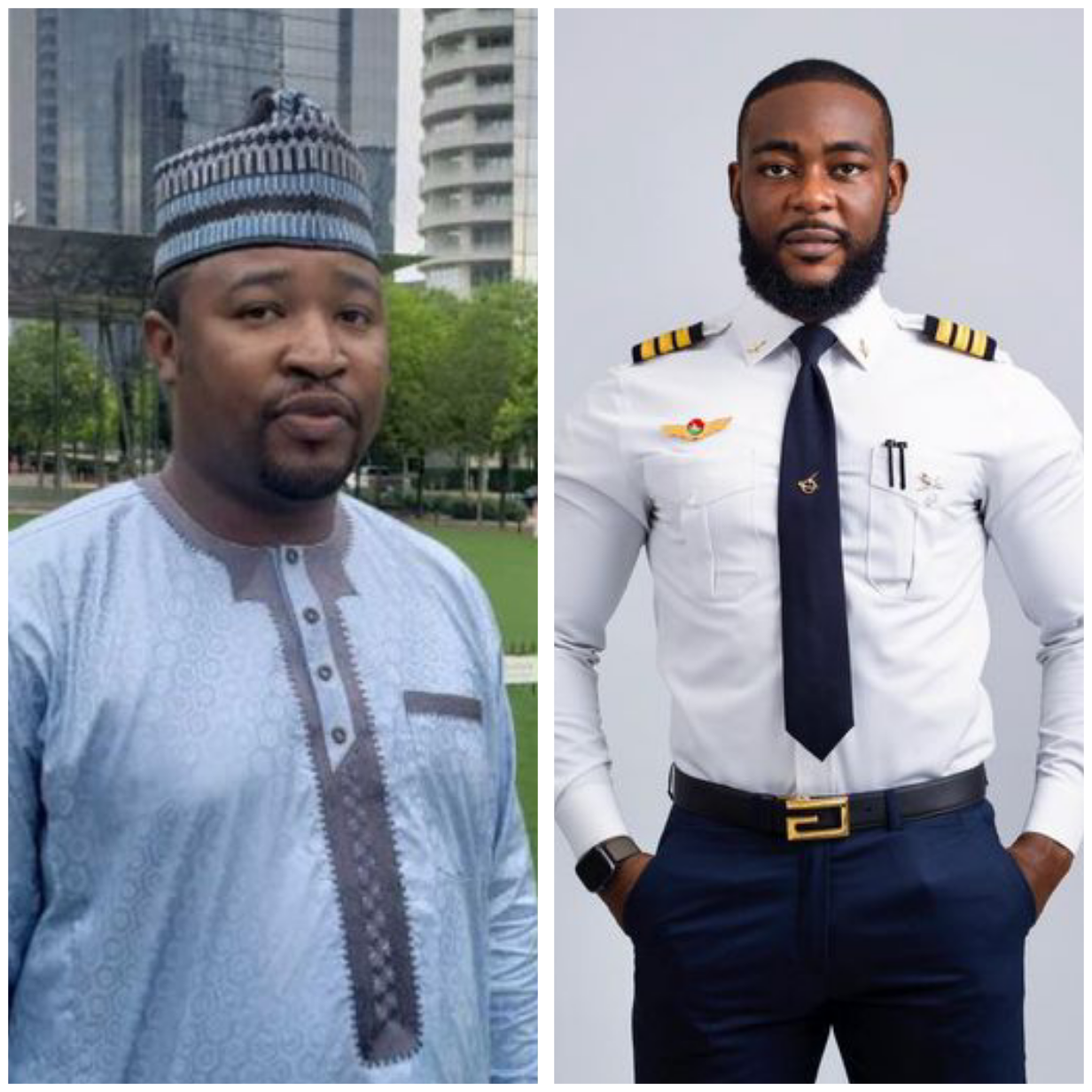 Capt. Jamil Abubakar, the son-in-law of Africa's richest man, Aliko Dangote, has come under social media attack for using the word 'God' in a post instead of Allah.
Abubakar is of Muslim background and so also his in-law's side.
Naija News understands that Abubakar who is a son of former IG of Police, Mohammed Dikko Abubakar, had taken to Twitter on Wednesday, September 15, to curse those who swore by the Holy Bible and Quran to serve and protect Nigerian citizens but failed to do so.
He wrote: "Baba God pls anybody who have sworn by the Bible or Quran to uphold the Constitution, the law & serve the citizens but does otherwise. May their destruction start here on earth while still alive.
"May they live to serve their punishments while they still breathing."
A Texas-based chemist from Kano state, Fahad Ibrahim Dandladi, believed Abubakar was wrong to have mentioned 'God' in his Twitter post instead of using 'Allah'.
In Nigeria, some people believe whoever uses the word 'God' in a statement is of the Christian faith, Naija News observed.
Danladi is from this school of thought and this was enough reason for him to attack the Air captain.
He expresses his disappointment that a Zamfara Muslim married to a Kano daughter will mention 'God' in a comment.
Sharing the tweet on Thursday, Mr Danladi wrote: "This is one reason why we should make sure our children are attending Islamic schools, in addition to western edu.
"Can you imagine, a Muslim, from Zamfara state for that matter, married to Kano daughter, is calling God, Father. If the guy is Christian, I will totally understand. What Boko zalla, taxi cin chance da rashawa massive," he stressed.