Boko Haram Insurgents Ambush Nigerian Soldiers, Kill Many In Borno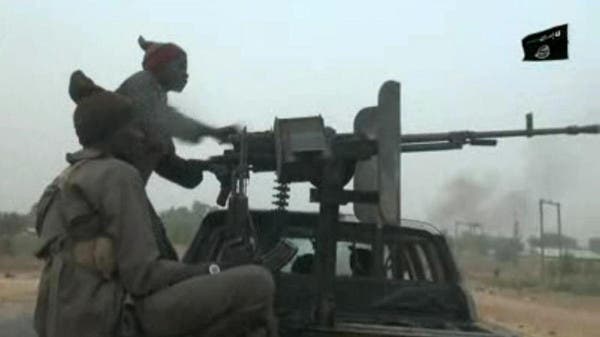 The Islamic State-backed faction of Boko Haram, the Islamic State West Africa Province (ISWAP), has reportedly attacked and killed many Nigerian soldiers in an ambush in Borno State.
It was gathered that the terrorists attacked the troops on Thursday in Monguno, which is over 100km north of Maiduguri, the state capital.
Military sources revealed that Boko Haram/ISWAP killed many soldiers during the attack that lasted for many hours.
The source told Sahara Reporters that military vehicle, several weapons and ammunition were stolen during the attack.
Boko Haram and its offshoot, Islamic State West Africa Province, have killed thousands and displaced millions in northeastern Nigeria.
Recall that the vicious leader of the ISWAP, Abu Musab Al-Barnawi has been reportedly killed in Borno State.
It was gathered from multiple sources that the dreaded ISWAP leader was killed in the last week of August, this year.
According to DailyTrust, there are two version on how the notorious terrorists was killed.
One version claimed he was killed by Nigerian soldiers while the second version claimed that his death was due to internal rivalry in ISWAP.
A source revealed that the ISWAP leader was killed during an ambush by troops which also claimed the lives of four or five top ISWAP leaders and many foot terrorists loyal to him.
The source said he was killed around Bula Yobe, a community near the Borno/Yobe states border along Mobbar and Abadam axis that leads to the Lake Chad area.
However, a different source said the Bula Yobe where he was ambushed and killed could be accessed from Yale, Bama, Banki junction through the Kashimbri-Gulumba.
Other sources revealed that it was leadership tussle that led to the death of Al-Barnawi.
One of them said the battle of supremacy climaxed between August 14 and 26, 2021, and that the fight had claimed many commanders on both sides.
Yet, another source said the other camp had mobilised some terrorists from Central Africa to overthrow Al-Barnawi and they succeeded.