We Are Ready To Eat Fish – Gani Adams Fires Miyetti Allah Over Opposition To Anti-Open Grazing Law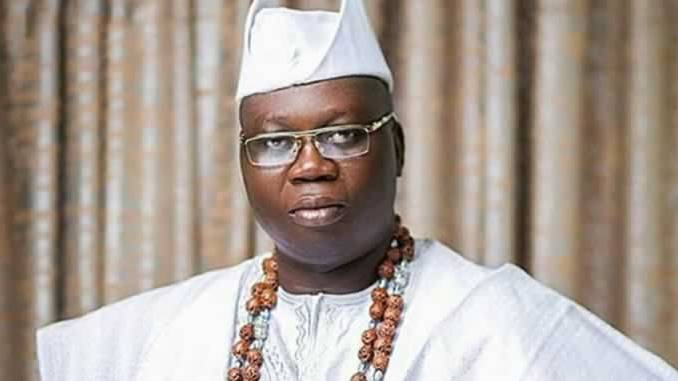 Aareonakakanfo of Yorubaland, Gani Adams, has stated that the Southwest is ready to find new ways to balance meals if the cost of a cow goes as high as N2 million due to anti-open grazing laws.
Recall that Miyetti Allah Cattle Breeders Association (MACBAN), during a public hearing on the recently passed and signed Anti-open grazing law in Lagos, had claimed that cows would sell for as high as N2 million if the bill is passed.
Naija News reports that most southern States have made laws prohibiting the open grazing of cattle in a bid to end clashes between farmers and herdsmen in the region.
Speaking on Wednesday as a guest on PUNCH interview programme, The Roundtable, Gani Adam stated that the Yoruba people in the South-West will start eating fish and other alternatives to beef.
The Oodua People's Congress, OPC, leader hailed southern governors for banning open grazing in the region.
"Countries are moving towards creating a secured environment for their people and in a situation where a profession within agriculture is creating problems, creating insecurity for us in every region, the governors of the South have right to decide how to protect the lives and property of their citizens," Gani Adams said.
"I agree totally with the Southern Governors on anti-grazing laws and I believe the best thing to do now is to implement that law and to watch the states and to even appeal to them that they should sign that bill backed their state assemblies into law because it is very important because of their citizens.
"If they said cows will cost two million naira, if it is too costly, we can subscribe to be eating fish and all other content that is eatable that we can use to balance our meals because our lives are very important – if you are lifeless, you can't eat cow, if you are in an unsafe environment, you can't eat cow.
"When you are living in a panic environment, there would be no economic buoyancy because investors will not come and invest in that environment.
"If they said that cows will be too expensive, we too will start our initiative based on ranching, we will start our own agricultural system and try to encourage our people to rear cows within our region. The Western Region had done it before and it succeeded by giving us our own livestock through the agricultural ministry."