Open Grazing Ban: We're Prepared To Protect Our People At All Cost – Southern Govs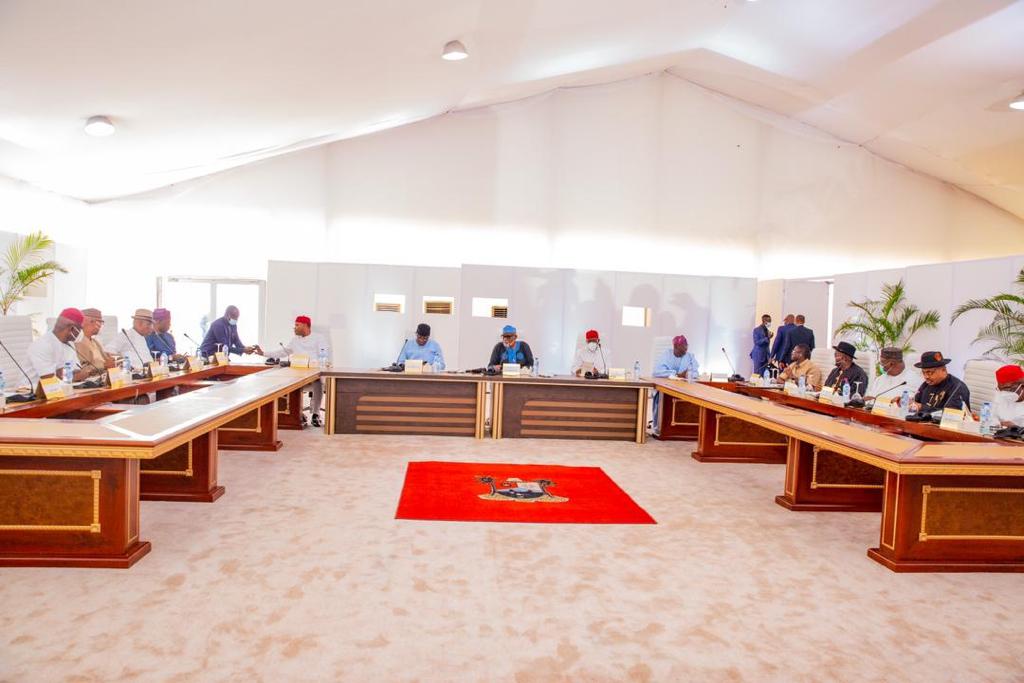 Governors of the 17 Southern States have stated they will do everything possible to protect their residents from attacks from criminal herdsmen and bandits.
Chairman of the Southern Governors Forum and Governor of Ondo State, Rotimi Akeredolu, said this while receiving the Pastorate of the Deeper Christian Life Ministry in Akure on Tuesday.
Akeredolu stated that the governors in the region would stand by the ban on open grazing and be ready to face the consequence.
The forum chairman added that the Southern governors would on Thursday converge in Enugu state for their third meeting to discuss some salient issues.
According to Akeredolu, the meeting will be hosted by the Enugu State government.
During the meeting, governors will review how far states had gone in signing the anti-grazing law.
He added that the governors would look at the threat issued by Miyetti Allah Kautal Hore recently that it would take by force lands in southern states which had enacted a law against open grazing.
He said: "They are gathering together, planning evil, pray for us, Their evil will not work. We,. as governors, are prepared to protect our people at any cost.
"We would ensure that farmers are saved from losing their farm crops as a result of the outdated open grazing practice.
"I want to urge you to intensify your prayers for us. We need it. You have referred to our efforts in trying to secure our homeland.
"We have made efforts, we established Amotekun and banned open grazing. It is not what is pleasing to everybody. Some people are not pleased with us. We are ready to stand by it and face whatever it will cost us. Pray for us.
"Amotekun and the anti-open grazing law are not pleasing to some people and they are gathering together, planning evil. Pray for us. Their evil will not work.
"What we are saying is that your herds cannot keep destroying our crops. The FAO has come and we have discussed it."