Buhari Writes House Of Reps, Seek Approval For $4b, €710m Loans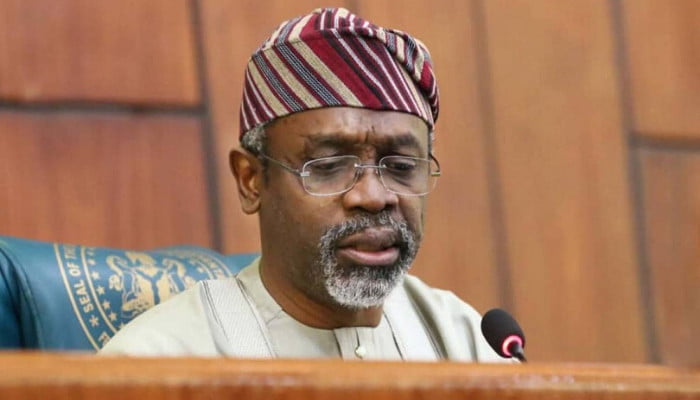 The President of Nigeria, Muhammadu Buhari has forwarded a letter of request to the House of Representatives seeking their approval to borrow fresh external loans of $4 billion and €710 million.
Buhari's letter was read by Speaker Femi Gbajabiamila to other lawmakers during the House plenary on Wednesday.
The President also requested the legislators to give the approval of grant components of $125 million.
According to the letter, the loan request is an addendum to the 2018-2021 Federal Government External Borrowing Rolling Plan and will be used as part of finance for the 2021 budget and pay for some critical infrastructural projects.
"The projects listed in the addendum to the 2018-2021 Federal Government External Borrowing Rolling Plan are to be financed through sovereign loans from the World Bank, French Development Agency, China Exim Bank, International Fund for Agricultural Development (IFAD) and Credit Suisse Group and Standard Chartered/China Export and Credit (SINOSURE), in the total sum of $4,054,476,863 plus Euro 710,000,000. and grant component of $125,000,000.00," the letter read in part.
It will be recalled that on Tuesday, a similar letter of request for loan approval was read by Senate President Ahmad Lawan during the plenary of the upper chamber of the National Assembly.
In July, the National Assembly approved $8,325,526,537 and €490 million loan requests by President Muhammadu Buhari.
Meanwhile, President Muhammadu Buhari has sworn in three National Commissioners of the Independent National Electoral Commission (INEC) ahead of the 2023 general elections.
Recall that the National Assembly had on July 13 confirmed the appointment of five INEC national commissioners, following the consideration of the report of its Committee on INEC.
The nominees, who were confirmed were, Professor Muhammad Sani Kallah (Katsina); Prof. Kunle Ajayi ( Ekiti); Saidu Ahmad (Jigawa), Dr Baba Bila (North East), Prof. Sani Adam (North Central), and Prof. Abdullahi Zuru (North- West).
Meanwhile, the upper legislative chambers rejected the nomination of the Personal Assistant on Social Media to Buhari, Lauretta Onochie as a Commissioner of INEC.
Before the commencement of the Federal Executive Council meeting on Wednesday, President Buhari swore in Dr Bila, Professor Adam, and Professor Zuru.
Source: Naija News