Pregnant Woman Cuts Off Leg To Save Her Unborn Child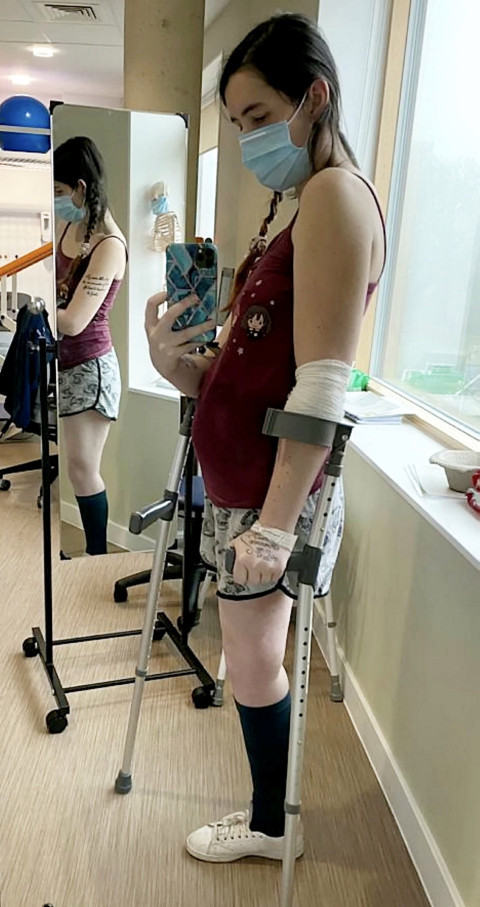 A pregnant woman has explained how she amputated her leg to save the life of her unborn child.
Kathleen Osborne was four months pregnant when she discovered she had cancer. The doctors gave her two choices.
The first one was to abort the baby and start chemotherapy. While the second was to cut off the leg where the cancer was and have the baby.
Kathleen had gone with keeping the baby option.
She had also said that if she aborted the baby there was no guarantee that chemotherapy would work so that was why she had opted for totally getting rid of the cancer and saving her child.
She said: "I'm happy I made the decision to lose my leg because it gave me my daughter. If I'd not had my leg amputated then, I'd have lost her and I'd have been going through chemotherapy which might not even have saved my leg in the end anyway.
'I wouldn't have her if I didn't do it so it's all been worth it."
Osborne who is 28 had been diagnosed with cancer when she was 11, most of her knees cap were removed and metal rods were inserted into her leg. In 2016 she got another sad news when she was diagnosed with cancer in her lungs.
After her treatment she was given the all clear in 2017 but three years later she found out she had another painful lump in her right leg and decided that totally severing the leg would be better than chemotherapy.
Source: Naija News