Angry Students Set Government School Ablaze After Principal Fails To Register Them For WAEC
Angry senior secondary school students of Government Secondary School (GSS) Tse-Agberagba in Konshisha Local Government Area of Benue State, have burned the school down due to the failure of the school to register them for the 2020/2021 WAEC examinations.
The Executive Secretary, Benue State Teaching Service Board, Dr Frank Kyungun, after the incident, visited the school and ordered the immediate suspension of the school principal, Mr Aliba Stephen for financial misconduct.
The Executive Secretary also named the Vice-principal Academics, Mr Iorja Agber Joseph as the new Principal, replacing the old one.
During his visit, Kyungun frowned at the level of destruction carried out by the aggrieved students, saying the traditional rulers, PTA, community leaders and the Management of the school must be blamed for their inability to protect the facilities provided by the government in their domain.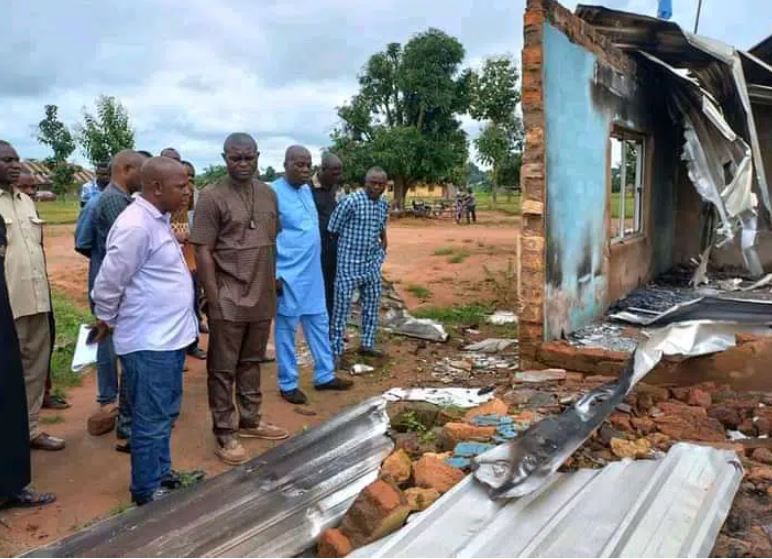 He urged Principals of schools to allow school bursars to take charge of monies while they (Principals) only give approvals.
He sued for total cooperation of the community and staff of the school to enable the new principal to deliver effectively and requested the PTA to renovate affected blocks which includes Administrative blocks and library while assuring that the affected candidates will be communicated on when their monies would be refunded back to them.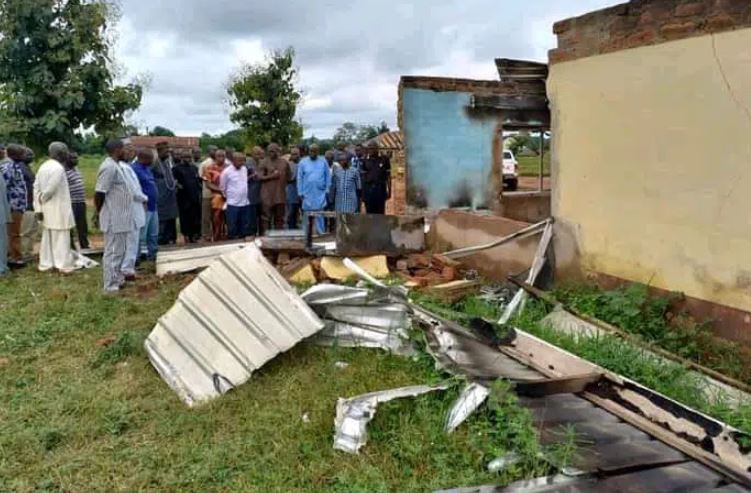 Responding, the suspended principal Mr. Aliba who is also under investigation blamed the incident on a PTA (Casual) staff who was in charge of ICT in the school, explaining that receipts were presented to him with the belief that the exams were duly registered with WAEC not knowing the receipts were fake.
According to him, about 75 candidates were affected while properties destroyed during the crisis includes: Certificates of WAEC & NECO that were yet to be collected, Certificate of Occupancy, school dossiers, sports equipment, chemistry and physics equipment, terminal exams results, MOCK & BECE results, furniture, school receipts, library books among many others.
Source: Naija News