Release Dariye From Prison, Northern Group Begs Buhari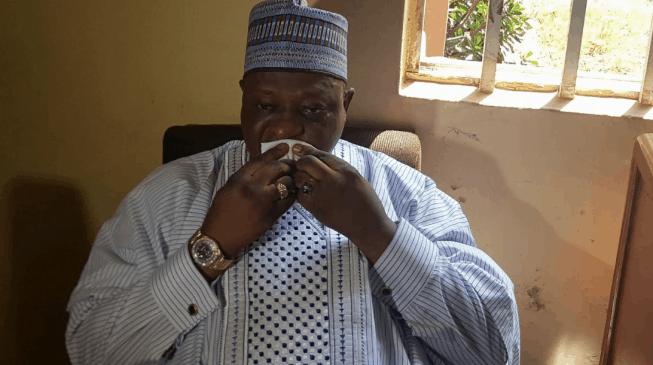 A Northern coalition group, The Movement For A New Arewa, has begged President Muhammadu Buhari to release former Plateau State Governor, Joshua Dariye, from prison.
Naija News recall that the Supreme Court had in March 2021 upheld the 10-year jail term of the former governor over criminal breach of trust.
In a statement on Thursday jointly signed by its National President, Abdulkareem Bayero; and its National Secretary, Abdullahi Musa, the group urged the President to grant Dariye a presidential pardon.
It said that Dariye remains one of the Northern leaders that can find a lasting solution to addressing prevailing insecurity that had destroyed the region.
The group added that the former Plateau governor who has been in prison since 2015 needs to bury and mourn the death of his father.
Recall that suspected killers of Pa Defwan Dariye, the father of the former governor have been apprehended by the Nigeria Police Force.
Speaking to journalists at the Force headquarters in Abuja on Wednesday, the leader of the gang, Jethro Nguyen, said his group was responsible for the killing of Pa Dariye.
Nguyen added that he ordered one of his members to shoot the 93-year-old after collecting N10 million ransom from his family.
On how his gang kidnapped the monarch, Nguyen disclosed that he hired 10 others including some Fulani herders to abduct him from his palace.
The suspect also revealed that Dariye's father was kept at their hideout for about 10 days before he was killed.
Speaking on the reason his gang kidnapped the traditional ruler, Nguyen said they abducted the deceased "because he was a good target to make money as his son was a one-time governor of Plateau State and senator of the Federal Republic."
Recall that Pa Dariye was abducted in June 2020 from his residence in the Bokkos Local Government Area of Plateau state and was later found dead.
Source: Naija News