Leaked Audio: 'He Gets Angry Easily' – Lawyer Reveals Why Sunday Igboho Was Angry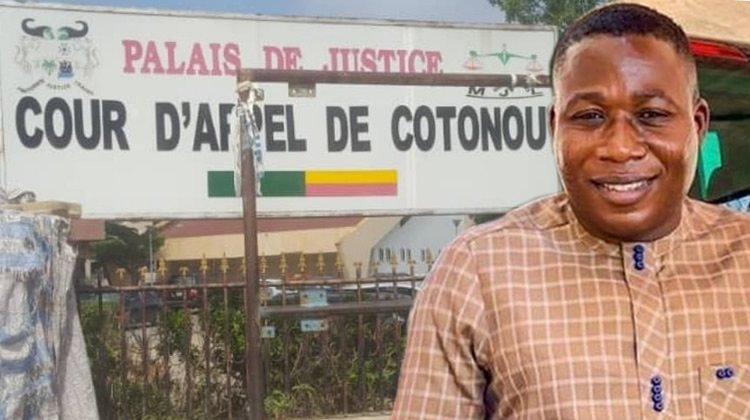 Embattled Yoruba nation activist Sunday Adeyemo, popularly known as Sunday Igboho, was recently heard in a leaked audio lambasting one of his lawyers.
Sunday Igboho was heard bashing his lawyers for failing to get him released.
While accusing his lawyers of taking large amount of money from him, the agitator warned that no one would be able to hold him ones he gets angry.
Sunday Igboho said, "I told him (lawyer) I was hungry and had to eat, and he told me to go. I told him to see me; it wasn't because of those people that he came here now. I was waiting for him for 15 minutes. If he had told those people to give him time to attend to his client, that one would not have said anything because he knew you came there because of me.
"But he abandoned me where I was. I didn't know him before now; I wasn't expecting him at all. I didn't know it was Salami that lawyer, Falola, would be sending. I'm not a young boy now; I'll be 50 years by October this year. I might have a small body but God answered my prayers. I'm a man and I know my worth."
Reacting, Salami, who was specifically targeted by the Yoruba activist, faulted the leaked audio.
He disclosed that Sunday Igboho was angry with him and other members of the legal team because he felt he had no reason to remain in police detention.
The Benin Republic lawyer said the activist found it strange to remain in police custody when he did not commit any crime.
"He wants things to be done faster," the lawyer said in Yoruba while speaking with the BBC.
"Igboho is someone that gets angry easily and if I have a challenge with a client, it is not something to be discussed in the media," he added.
Salami however hinted that the issues have been resolved, adding that he was continuing his work with other members of the team.
According to him, Igboho has a right to be angry with the way he was detained in violation of the law.