Six Palestinians Escape From Israeli Prison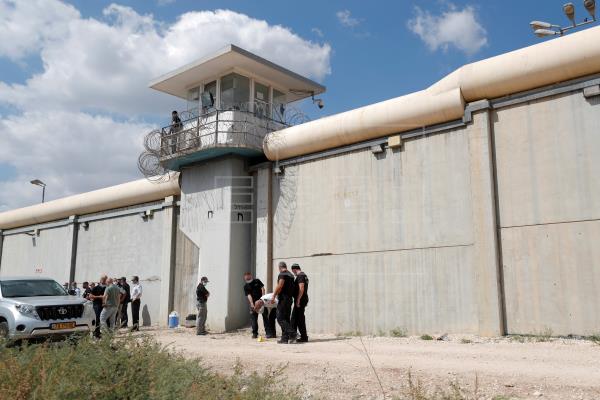 Six Palestinians escaped from an Israeli prison on Sunday, the Israeli military confirmed on its Twitter account on Monday.
The military, with the help of intelligence agents and police officers, is searching for the detainees.
They escaped through a hole in the high-security Gilboa prison in the north of the country, according to the prison administration.
According to reports, Palestinian prisoners dug a hole that was connected to a sinkhole just outside the prison walls
Most have been jailed for alleged attacks on Israeli Jews, state media say.
Gilboa — which opened in 2004 during the second Palestinian intifada, or uprising is a high-security site where hundreds of Palestinians are detained among other inmates.
The Palestinian rebel group in the Gaza Strip has described the escape as a "heroic act", saying it was a "grave insult" to the Israeli government and military.
Source: Naija News