PHOTO: Robbers Write Open Letter To Ogun Community Over Impending Attack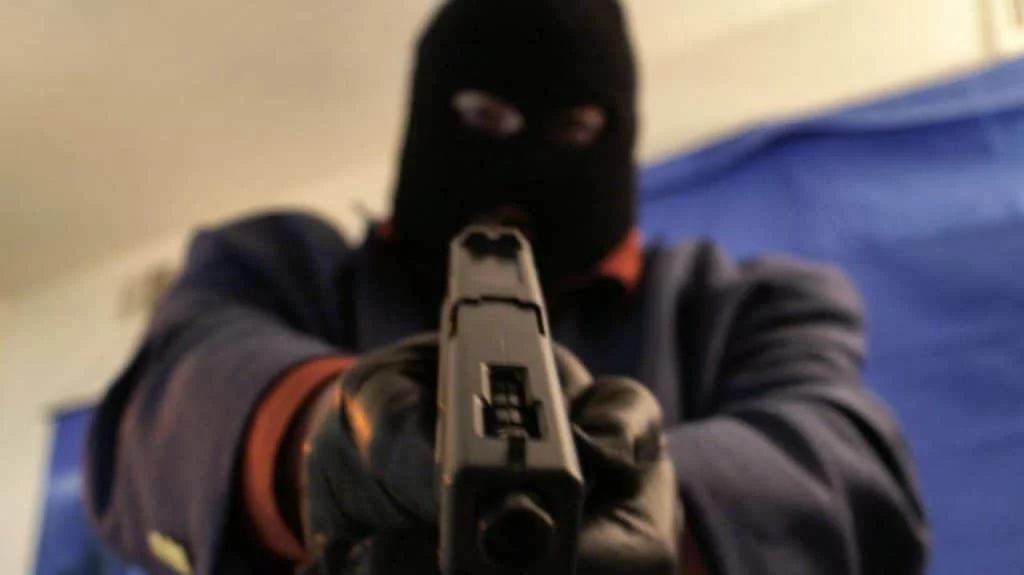 Unknown armed robbers has written to occupants of the Olosan community in Ogun state informing them of their impending attack.
The robbers in the open letter to the Ogun community on Sunday revealed that they would be visiting soon, warning that people who can not provide a substantial amount will be paying with their lives.
They also urged the occupants to prepare very well for their coming.
The letter reads; "Announcement to all occupants in olosan community. We armed robbers will come visiting very soon. You can inform d police, it's none of our business, anyone we get to his/her place that can't provide a substantial amount will pay with their lives..prepare for us as we r coming." 
See the photo below;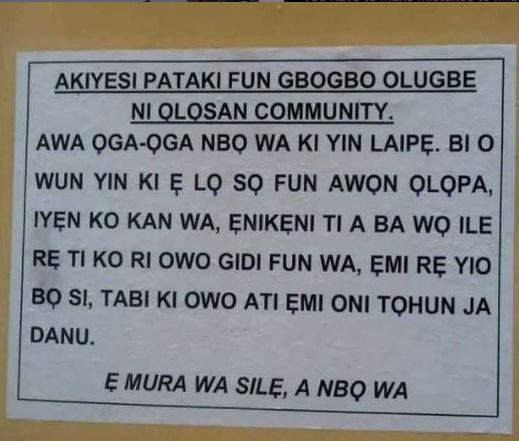 Meanwhile, gunmen recently stormed the State Government hospital, Diete Koki Memorial Hospital, located along Opolo Road in Yenagoa, Bayelsa state carting away belongings of patients and doctors.
According to reports, the gunmen were said to have stormed the hospital around 3 am carting away cash and valuables belonging to doctors and patients.
Narrating the unfortunate events to Nigerian Tribune, Doctor Okeleghel Awudumapu said the two-man gang took him unaware while he was returning from his call room.
The Medical Director, Dr Emmanuel Fetepigi, expressed sadness, describing the act as barbaric while reacting to the incident.
Dr Fetepigi said management will cooperate with the Ministry of Health to ensure that measures are put in place to forestall future occurrences.