Nigeria Kick Against Arrest Of Guinean President Alpha Conde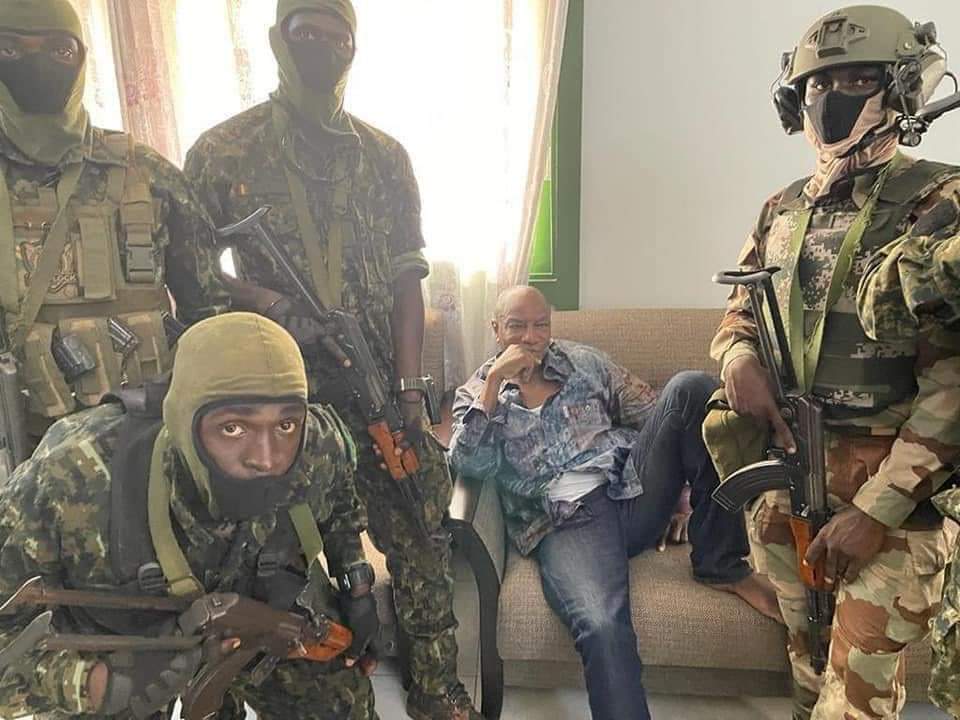 The Nigerian Government has condemned the arrest of Guinea President Alpha Conde and the military coup in the West African country.
In a statement on Sunday by the spokesperson of the Ministry of Foreign Affairs, Esther Sunsuwa, the Federal Government said it was saddened by the development in Guinea.
It called on those behind the unconstitutional change of government to restore constitutional order without delay and protect lives and property.
The statement titled, 'Nigerian government condemns coup d'etat in Guinea,' reads, "The Nigerian government is saddened by the apparent coup d'etat in the Republic of Guinea, in clear violation of the ECOWAS Protocol on Democracy and Good Governance.
"The government of Nigeria strongly condemns and rejects any unconstitutional change of government and therefore, calls on those behind this coup to restore constitutional order without delay and protect all lives and property."
Naija News earlier reported that an elite military unit had arrested President Conde and dissolved the country's government.
Colonel Mamady Doumbouya of the Guinean military said in a video recorded in the capital Conakry that the National Assembly has been dissolved and the constitution suspended indefinitely.
In his broadcast, Colonel Doumbouya said all land and air routes have been shut in the interim.
He urged citizens to remain at home and await further instruction on the direction of the government.
Giving reasons for the coup, the military officer said widespread corruption and poverty has become prominent in Guinea, accusing Conde of failing to deliver on his promises.
In a viral video, ousted President, Conde was seen being shoved into a van and driven away by security operatives.