Gumi Reveals Ways To Stop Bandit Terrorists, Killer Herdsmen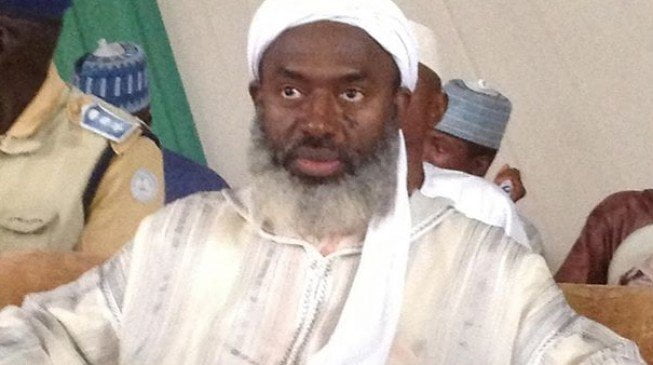 Controversial Islamic scholar, Sheikh Ahmad Gumi has revealed ways to stop bandit terrorists and killer herdsmen ravaging the country.
In a statement released on Monday titled 'Zamfara: The Flaring Of Crisis', Gumi stated that dialoguing with the bandits and terrorists is one of the ways to stop the menace of banditry and kidnapping in the country.
The popular Islamic scholar also stated that granting amnesty to the criminals will stop the attack on residents in the North and the kidnap of school children in the region.
He asked the government to end the activities of bandits and killer herdsmen in the North the same way it addressed the Niger-Delta militants situation with amnesty.
Gumi, however, berated the Federal Government for deploying Nigerian troops to the North to decimate the bandits and killer herdsmen.
He claimed that the military action against the bandits and terrorists in Zamfara will not solve the security challenge, but will only worsen the situation.
The statement reads in part; "I have met many of the bandit leaders to see a way out of this gridlock. I have talked to the political class and security agents. Except for an exception, most state governors want a peaceful resolution of the conflict.
"The Police and other security outfits have also realized the enormity of the problem. But, unfortunately, the presidency for what appears to be political gullibility and the military for budgetary reasons as they are the most beneficiary of conflicts of this nature doesn't seem to be on the same page.
"This conflict can be resolved by active engagement of the government with the agitators. Just as we saw how ENDSAR agitation was swiftly managed after an initial scandalous failed military confrontation, was peacefully resolved by the government, likewise, the herdsmen crisis can be.
"Just as we had the Niger delta conflict resolved with an amnesty which comes with reconciliation, reparation, and rehabilitation packages, so will the herdsmen crisis be resolved. In fact, there is a need for a Marshal plan to educate the nomadic pastoralist so that no citizen is left behind.
"These measures I enumerated are cheaper, easier, and lasting than the kinetic approach which is now taking place. No military especially of a poor economy can win guerrilla warfare. The recent victory of the Taliban in Afghanistan is a factual warning for those that contemplate."