'We Expect Nothing From A Failed System' – Sowore Gives Update After Brother's Assassination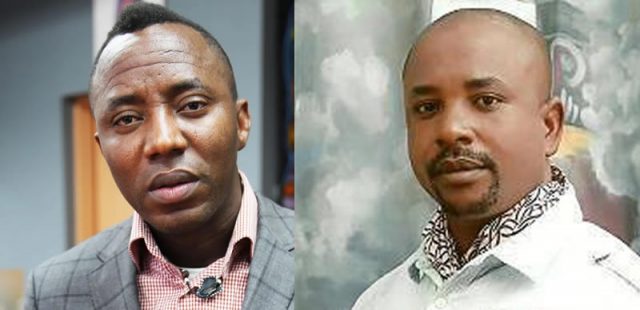 Former Presidential candidate of the African Action Congress, Omoyele Sowore, on Sunday expressed gratitude to Nigerians for their condolence messages following the murder of his brother, Olajide Sowore.
Recall that the brother of the human rights activist was killed by gunmen on Saturday in the Okada area of Edo State.
Olajide before his death was a student of Igbinedion University, Okada, where he was studying Pharmacy.
In a message on Sunday, Sowore said his family is not aware of any investigation by security agencies despite the federal government's promising to apprehend the killers of his brother.
He wrote: "Thank you all for reaching out with great love and kind words of consolation, support and solidarity over the tragic but still unexplained death of my dearest brother, Felix Olajide Sowore."
"I send you loads of gratitude from the bottom of my heart and that of my entire family."
"We should report to the public that despite the noise from Nigerian govt officials promising to 'apprehend' my brother's killers, we are not aware any security agency/is carrying out rescue operations to free those purportedly abducted or investigating the identity of Jide's murderers.
"It is not as if we expect anything from the failed system that took our brother's life, I feel that I owe you all an update on these matters.
"We will keep the public updated with progress regarding funeral arrangements."