Military Arrests Guinea President Alpha Conde, Dissolves Government [Photos]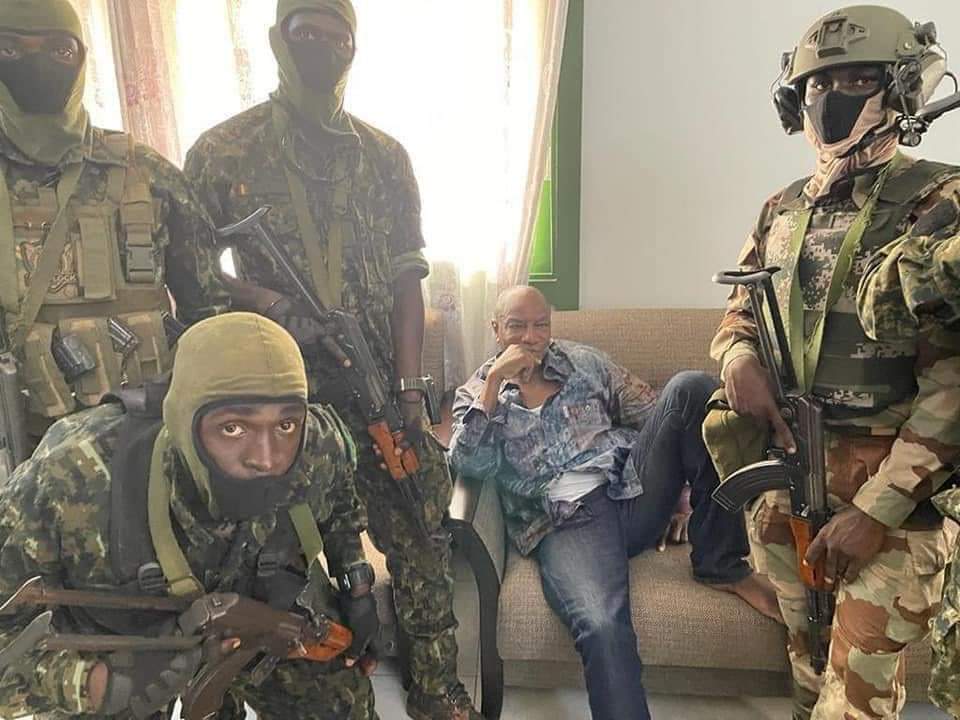 An elite military unit have reportedly arrested Guinea President, Alpha Conde and dissolved the country's government.
Colonel Mamady Doumbouya of the Guinea military said in a video recorded in the capital Conakry that the National Assembly has been dissolved and the constitution suspended indefinitely.
In a viral video, ousted President, Conde was seen being shoved into a van and driven away by security operatives.
Residents had earlier disclosed that they heard about two hours of heavy gunfire across the capital, with two individuals seen with bullet wounds.
Colonel Doumbouya, in his broadcast, said all land and air routes have been shut in the interim.
He urged citizens to remain at home and await further instruction on the direction of the government.
Giving reasons for the coup, the military officer said widespread corruption and poverty has become prominent in Guinea, accusing Conde of failing to deliver on his promises.
Recall that Conde, 83, won a third term of office last October.
See photos below: